The ladder and the hose are essential tools of any firefighter. As part of Fire Ops 101 at the Hagevig Fire Training Center in Juneau, participants climbed a 75-foot ladder apparatus while wearing turnout gear and SCBA, and they learned the basics of operating a hose for defensive fire operations.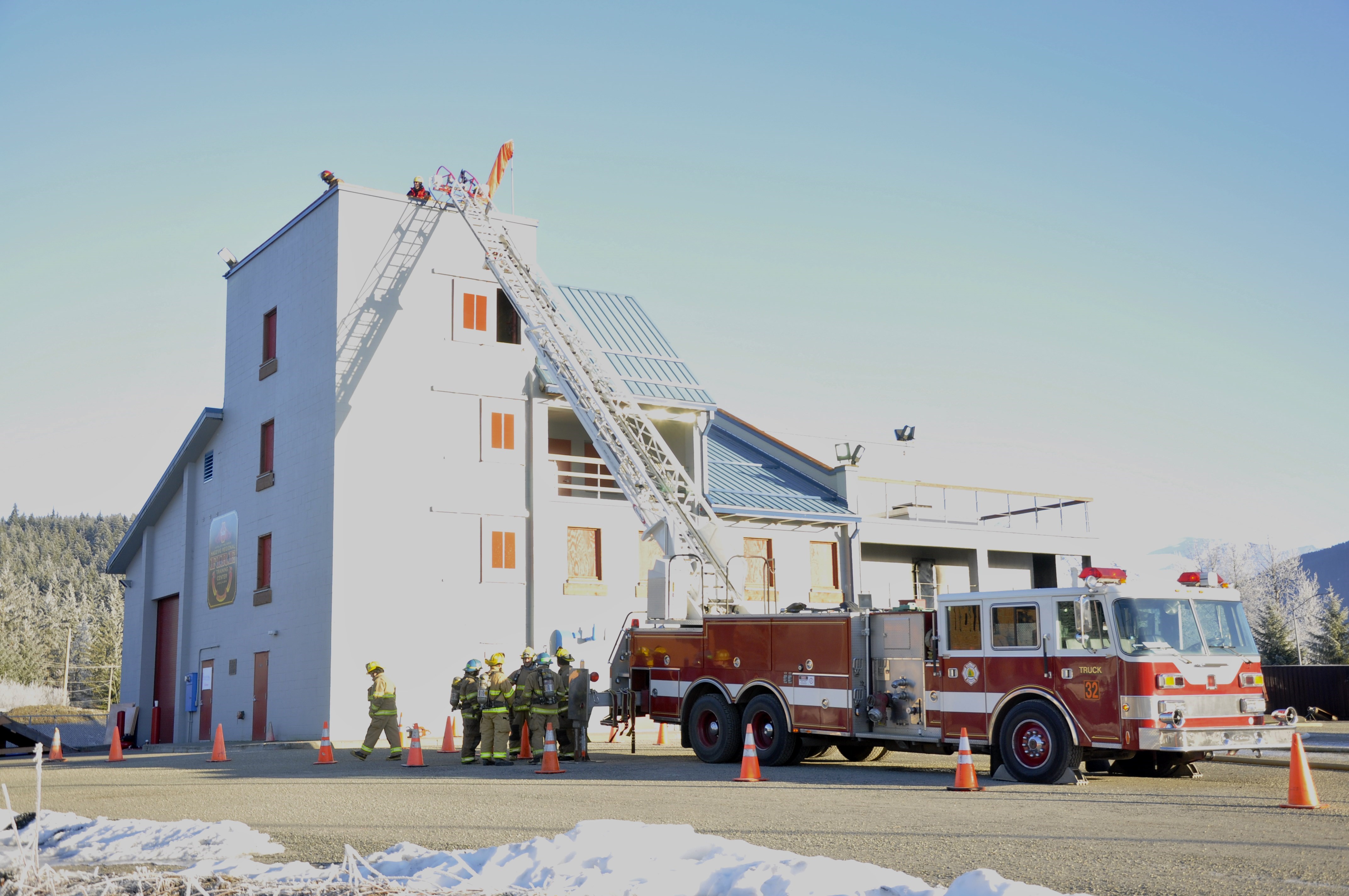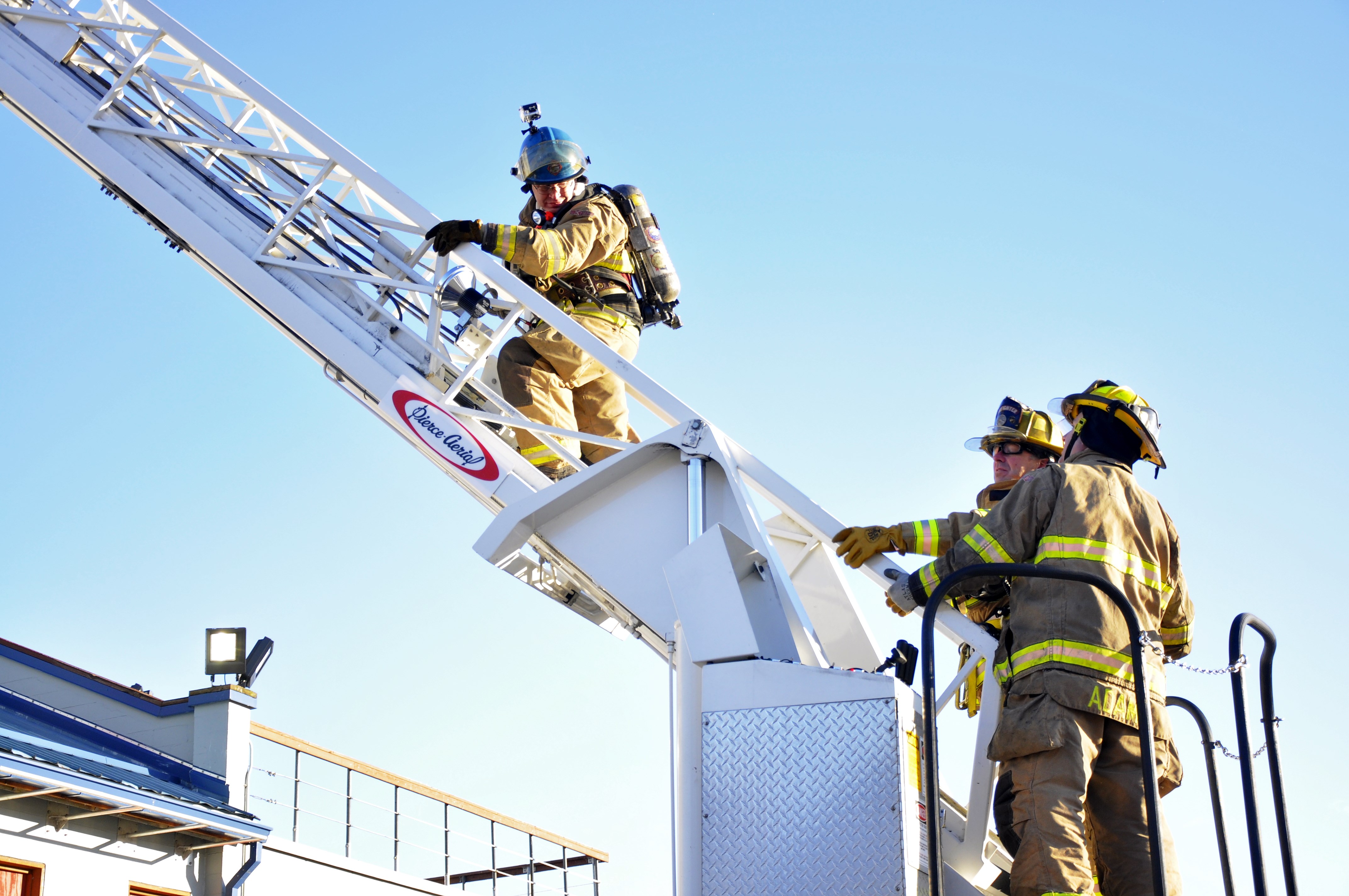 Firefighters will routinely climb onto a roof during a building fire to ventilate the structure of heat and smoke. But CCF/R's Erik Goldsberry says the various antenna, masts, ventilation hoods and air handling ducts, and other equipment can all be hazards, obstacles, and possible soft spots in a collapsing roof.
"We pre-fire plan a lot of our target hazards in town. So, a building like (Alaska State Trooper post on Sherwood Lane), we try to hit annually. We try to walk around and see if there's been any changes in the building."
Goldsberry says they try to update their floor plans for every major building in Juneau for locations of offices, roof access, electrical service, and fuel storage.
"We like to know where all that stuff is so we can shut the fuel off if we need to, or know that could be a potential hazard to catch fire."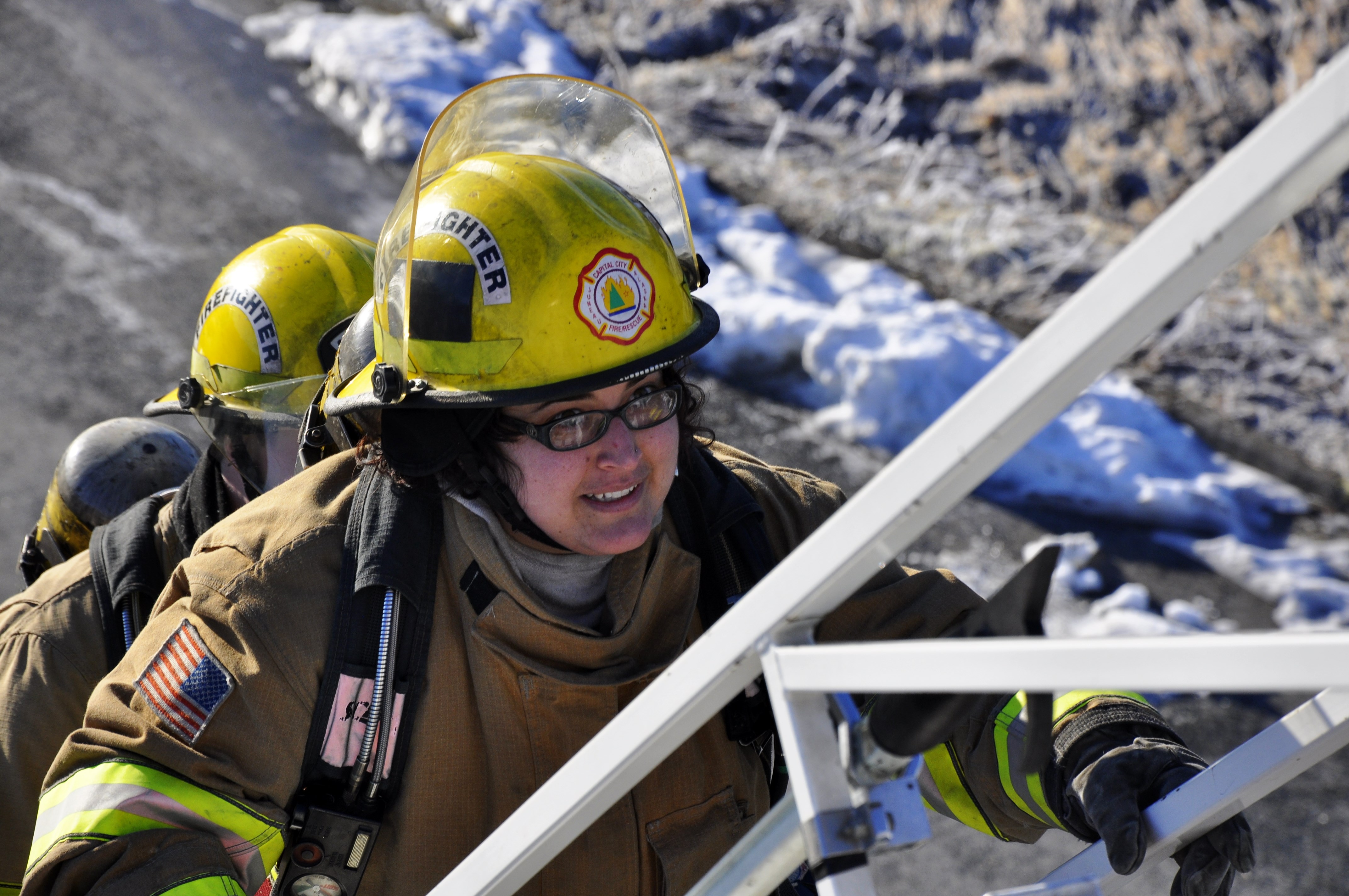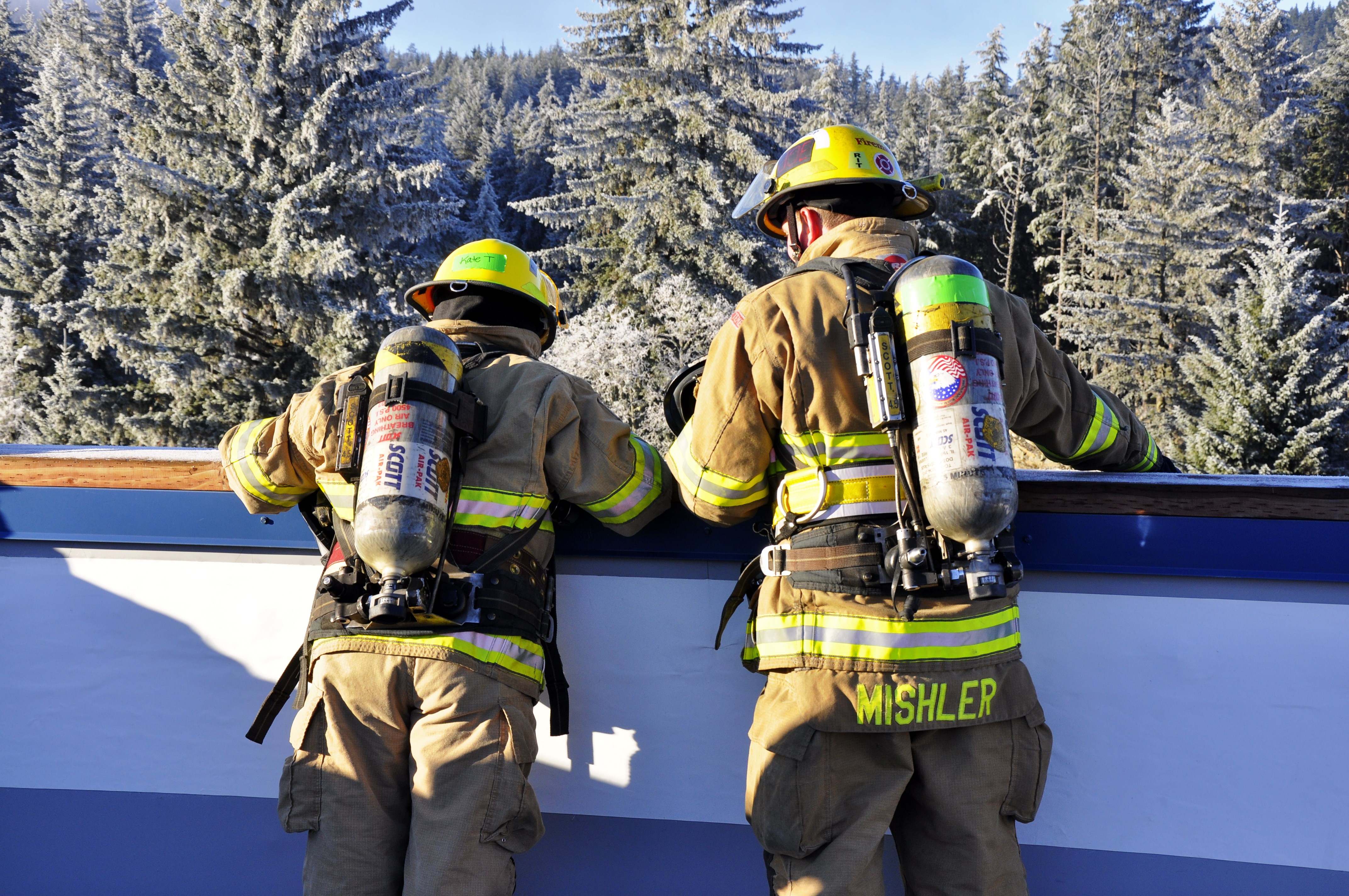 Exposure or Defensive Hose Operations
An exposure line for defensive fire operations would normally be operated by firefighters if there is a danger to surrounding buildings during a structure fire.
"Think about how you're sitting there," Goldsberry says, "And you could be there for hours."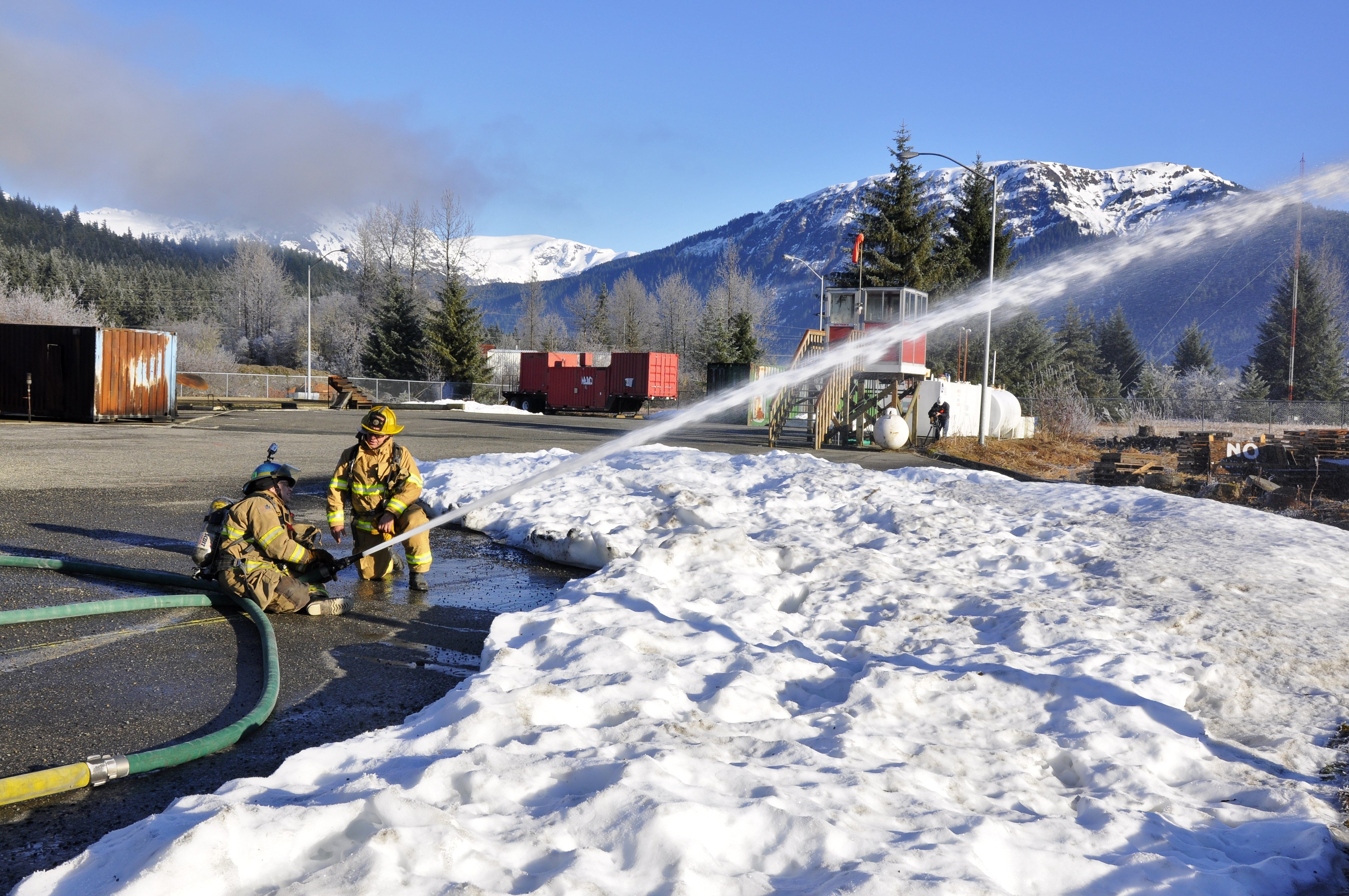 "It could be a nice job because you could be the guy who just did entry. You could've just been through a tank of air. So, you come out. You're exhausted. You take the pack off. You get a little bit of recovery, and something to drink and some rest. Then you go back to staging and the IC (Incident Commander) says 'We need an exposure line'. You could do that. This is a good way to recover after expending yourself."