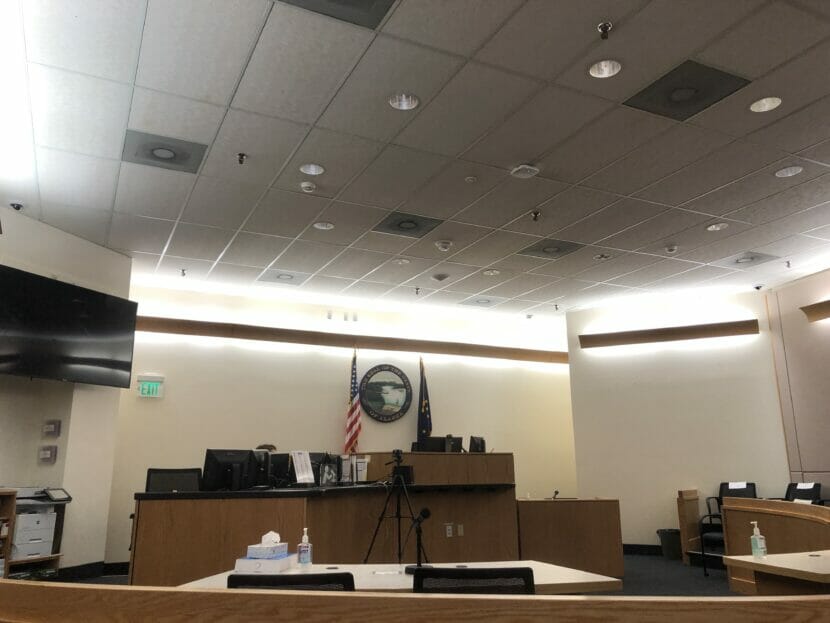 The trial for Jeffrey Fultz, a former Juneau-area chiropractor accused of sexually assaulting 14 patients, still has not been scheduled — more than two years after he was first charged. 
District Attorney Jessalyn Gillum told KTOO on Wednesday that the long wait is partly due to the fact that so many more victims have come forward.
"Every time someone new steps forward, you know, the investigation into their particular allegation has to be done, appropriately and thoroughly," Gillum said.
Fultz worked for the Southeast Alaska Regional Health Consortium for seven years. After an initial accusation in 2021, a total of 14 women have come forward to say that Fultz assaulted them under the guise of medical care — most recently in March.
Fultz now faces 19 counts of felony sexual assault and misdemeanor harassment. Some of those charges are for alleged assaults that date back to 2014.
"We have a large interest in trying to get that finality for the victims and their families. But that's not the only thing we can consider," Gillum said. "We recognize that having the case open often causes the complainants' ongoing stress and anxiety, of not really knowing when the case will go to trial."
Gillum said another factor could delay the trial even more. The judge assigned to the case, Daniel Schally, is slated to retire at the end of August. Gillum said that means the case would be passed on to another judge.
Fultz, who left Juneau after the first accusations, was ordered not to practice medicine and to turn over his passport. He's been living at his home in Durango, Colorado.
Though several accusers asked that Fultz be required to return to Juneau, Schally denied that request. Instead, a monitor in Colorado was assigned to check on whether Fultz is following his conditions of release. 
"Although it's unusual for the DOC Pretrial Enforcement Division (PED) to oversee an individual outside the state, the Court has mandated it," said Betsy Holley with the Department of Corrections in an email Thursday. 
Holley says the pre-trial monitoring officer is in regular contact with Durango police and with Fultz. 
"If any issues arise in Colorado, Mr. Fultz will be promptly returned to Alaska," Holley said. 
Fultz's next readiness hearing is Nov. 15.