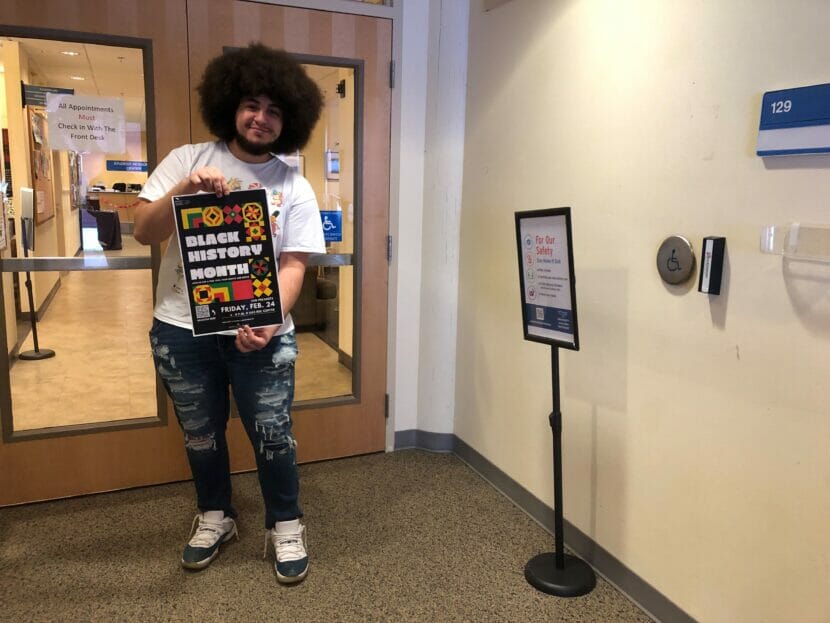 Ty Rapp-Cortese loves cooking, and he's bringing his favorite hobby and his cultural pride together for Black History Month at the University of Alaska Southeast. 
This is Rapp-Cortese's second year cooking soul food for a campus Black History Month event. He said he loves cooking for friends and family, and grew up sharing food as a way to share community. 
"People love to eat," he said. "It's good food. So like, why not?"
With the help of the Student Activities Board, he plans to make gumbo and chicken-fried cauliflower MORE.
Events like these give him the avenue to build community around food. A soul food buffet is Rapp-Cortese's favorite way to share his culture and upbringing.
"You can read a book, but you can't taste a meal through a book like that. And so it's really cool to be able to, like, bring that to people that never got to experience it."
Rapp-Cortese was born in Southeast Alaska, and grew up eating Puerto-Rican food like arroz con pollo, but he spent his adolescent years in rural Texas where he stood out as a Black kid. 
"I had two lesbian grandparents, a Black Puerto Rican kid, in this town of less than 200 people, 250 people. It's not the best recipe," he said.
From Texas he moved to stay with other relatives in Georgia, who taught him how to make soul food. 
Rapp-Cortese said he used to feel a lot of internalized racism while growing up, but food helped him learn how to embrace his background. He came back to Juneau to work for a family business a couple of years ago, but soon found himself in school, studying history. 
"When I came up here, I was like, 'I don't want to leave.' And so I didn't," he said.
Now, as a sophomore at UAS, he is ready to share the parts of his culture he used to hide. 
"If there's other Black kids around campus, it's not their job to share their culture, but for me, I always feel like it's one of my favorite things to do is share it," he said.
His soul food buffet will be Feb. 24 and is open to UAS students and faculty.