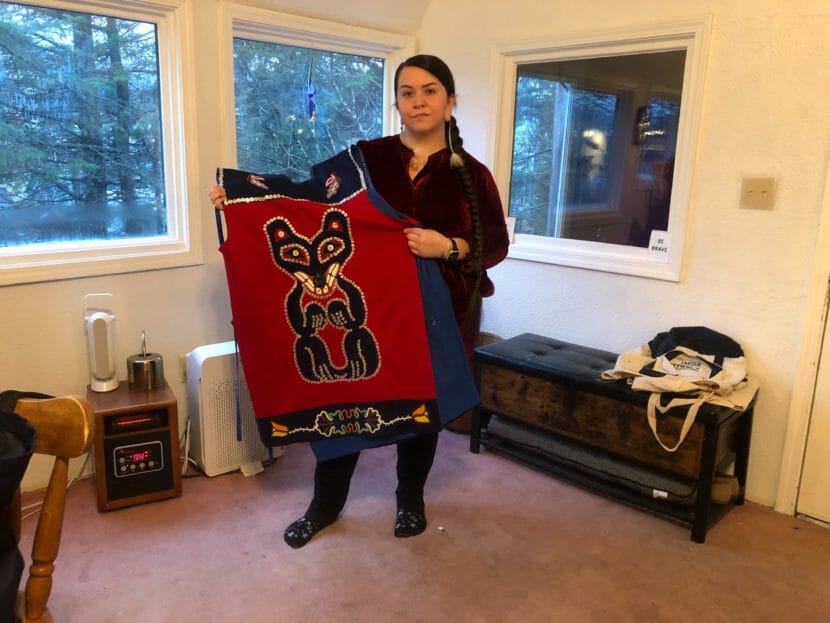 More than two weeks after Neilga Koogéi Taija Revels's regalia was stolen from her Juneau home, she says it's been returned anonymously by someone who refused the reward she offered.
"It was just shocking," Revels said. "When she ripped open the garbage bag, she was like, 'This is yours, right?' And I started crying on her."
Revels said the woman had bought the regalia from someone who was walking around downtown, trying to sell it. Later, she learned it was stolen from social media and news coverage.
Revels said she's still missing over $15,000 worth of stolen possessions, but she's at peace.
"Everything else compared to the regalia is just stuff we can replace or I can move on," Revels said. "The regalia, having it back home feels like having a family member back home."
After the regalia was stolen, Revels told KTOO that it represents an important piece of Hoonah's history and a treasured connection to her late grandmother, who made it.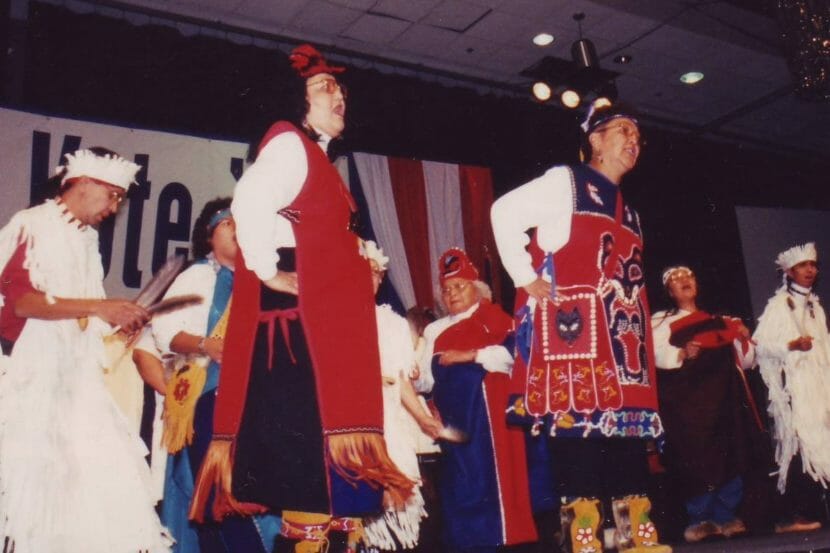 Police arrested Juneau man Anthony Perry for the burglary earlier this month, but at the time, the items were still missing. Perry was charged with five counts of burglary related to the break-in. The next hearing for the case is scheduled for March.
This story has been updated.