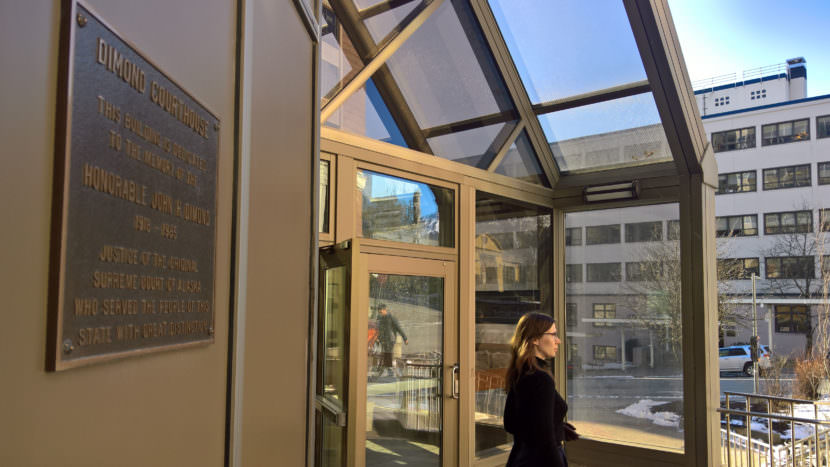 Attorneys throughout Alaska will offer free legal advice on Monday.
The annual Martin Luther King Jr. Day event provides free legal counsel for Alaska-based civil issues. Those can include family law, estate planning, public benefits, employment law or landlord and tenant issues.
Eric Vang is an attorney with Alaska Legal Services in Juneau. He said the goal is to give low-to-moderate income Alaskans the information they need to figure out next steps.
"If you have no experience with the legal system before, and let's say you get a legal notice from a state or federal agency, you may not know that's something you could appeal," he said.
Krista Scully is the Alaska Bar Association's pro bono director. She said people can prepare for the clinics by gathering any paperwork that might be relevant to their cases.
"If people have paperwork, if they have an active court case, or let's say it's a housing issue and they have questions about their lease, any sort of supporting documentation would be really helpful to bring," she said.
This is the first year services will be offered in-person since the pandemic began. Events will be held in Anchorage, Fairbanks, Juneau and — for the first time this year — Bethel.
Anchorage-based attorneys will fly to Bethel to support local attorneys at their clinic. Scully said they expect to get questions about disaster recovery efforts after the September storm caused by Typhoon Merbok.
"This is when we start to see those legal needs arise because enough time has passed," she said. "The FEMA process is winding down, so a lot of those denials will be happening soon."
Bethel's clinic will be from 2 p.m. to 5 p.m. at the Evangelical Covenant Church. 
Juneau residents can go to the Alaska Legal Services Corporation from 9 a.m. to noon and the Dimond Courthouse from 1 p.m. to 4 p.m. 
In Anchorage, services will be available from noon to 2 p.m. and from 2 p.m. to 4 p.m. at the Mountain View Girls and Boys Club.
In Fairbanks, they'll be from 10 a.m. to 4 p.m. at the JP Jones Community Center.
Alaskans can also get civil legal questions answered year-round at the Alaska Bar Association's virtual legal clinic.