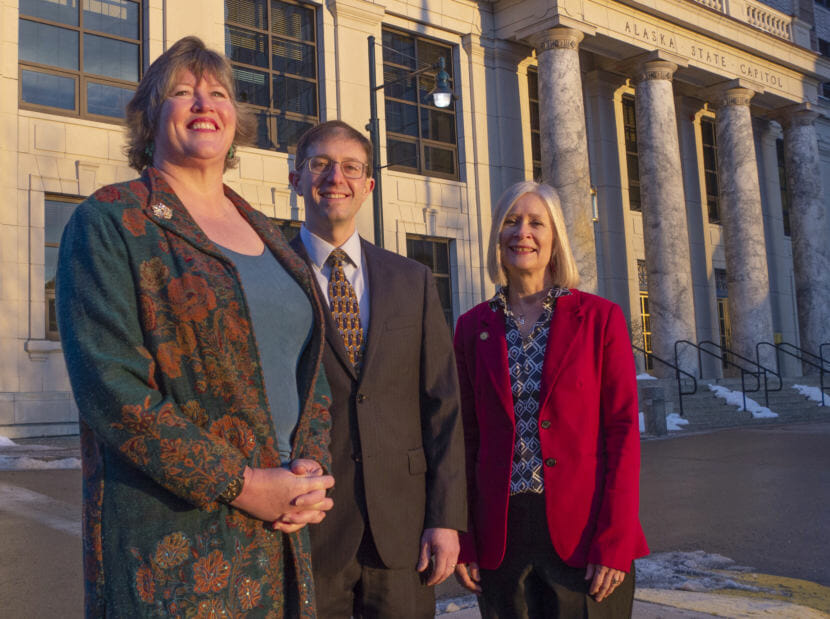 Juneau's legislators are outlining their priorities for this year's legislative session. They say they hope to find new sources of state revenue, reduce outmigration and improve the Alaska Marine Highway system.
Rep. Sara Hannan, who represents downtown Juneau and Douglas, will continue her efforts to tax vaping products.
"Seventeen years ago was the last time we tweaked our tobacco tax," she said. "Because electronic cigarettes didn't really exist 17 years ago, they're not mentioned in it. So providers of that product have argued, 'You can't tax us because we're not named in the tax statute'."
Gov. Mike Dunleavy vetoed a tax on vaping products last year, saying he was against any tax increase on Alaskans. Hannan said she's hopeful this year as the state searches for new sources of revenue.
She'd also like to see increased Alaska Marine Highway service. She said it's a vital resource for Southeast communities year-round, especially for people traveling to Juneau for medical care.
All three legislators pre-filed bills this week. Rep. Andi Story, whose district now includes the Mendenhall Valley, Haines, Skagway and Gustavus, introduced a bill that would update certain aspects of the Alaska Performance Scholarship. It gives high school students money to attend an in-state postsecondary program. She said the goal is to encourage young people to stay in Alaska.
"This would notify students in their junior year that they qualify for the award if they continue to take the classes they say they're going to," she said. "Right now, they don't know until the end of their senior year, and many kids choose earlier."
Story said she's optimistic the state will increase the base student allocation, the amount of money per student that school districts receive from the state.
A bill pre-filed by Sen. Jesse Kiehl would give public service workers the option to pay into a pension. Kiehl said it would help reduce worker turnover.
"Most people who work in public service do it because they love it," he said. "We shouldn't make it an irrational choice economically for them to stick around."
The Juneau delegation will host a town hall meeting Wednesday night at Dzantik'i Heeni Middle School Commons from 5:30 to 6:30 p.m.
Correction: A previous version of this story had the wrong location for the town hall. It will be Dzantik'i Heeni Middle School Commons.