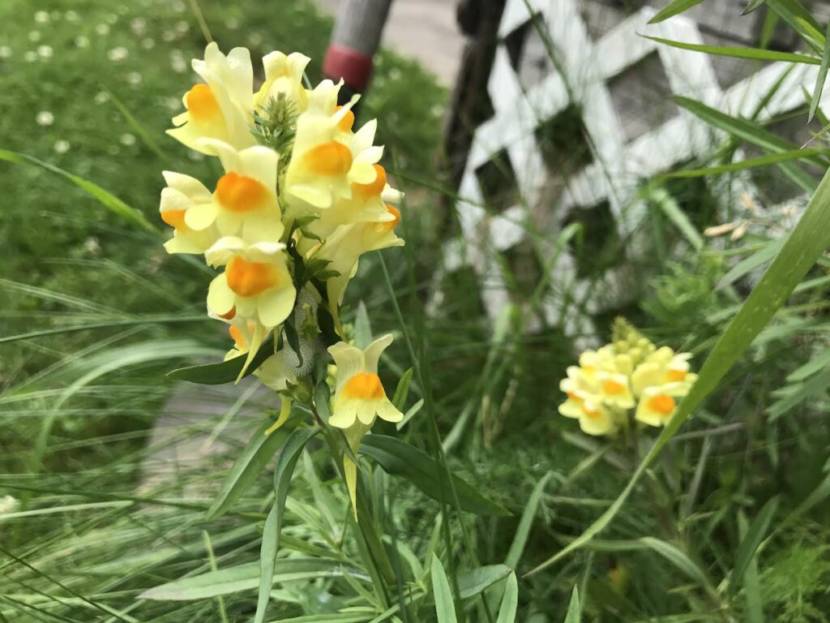 Skagway's tribal government is working to control the spread of invasive plant species around town. Their latest project involves members of the community pulling the butter-and-eggs plant, then bringing those plants into their office and walking away with actual butter and real eggs.
Yellow toadflax, commonly called butter-and-eggs, gets its nickname from the coloration of the flowers, a bright butter-colored petal with a darker yolk-like center. The plant was originally brought to the U.S. as an ornamental perennial but has also been used to make yellow dye and it's been used in folk medicine as a laxative, diuretic, and as a treatment for dropsy.
So, yes, it's lovely. And yes, it's useful. But it is also very good at taking over ecosystems and drowning out native plant species. Reuben Cash is leading the fight against the spread of invasive plants in Skagway, he's the environmental coordinator for the Skagway Traditional Council.
"It's really hard to control once it's been established. Because, you know, not only does it spread through its seed, but it also has those creeping rhizomes," Cash said.