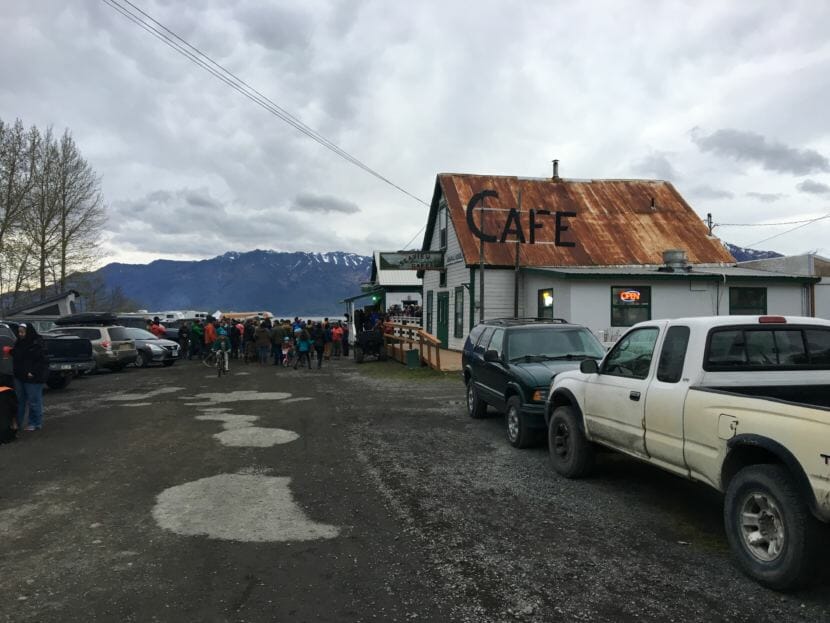 A man was killed by a bear Wednesday near the Turnagain Arm community of Hope, according to Alaska State Troopers.
Troopers said they got the report of a fatal bear mauling in the Hope area of the Chugach National Forest around 10 p.m.
Earlier that day, the man had set out to clear a path behind his property, off mile 8 of the Hope Highway.
"His wife became concerned when he was overdue, and their dog, which had been with him, returned home alone," troopers said in an online report.
Family and friends later found his body. Troopers said he had wounds consistent with a bear attack.
Based on fur found at the scene, Fish and Game believes a brown bear attacked the man.
Cooper Landing Emergency Services was among the agencies that responded to the area Wednesday night. Its deputy chief, Clay Adam, said the man was working on a small trail in a remote, brushy area up a mountain behind his cabin.
The scene of the mauling was about an hour's hike from the man's cabin, Adam said.
"Apparently he didn't return last evening for dinner and his wife hiked up and then couldn't find him and then solicited the help of a friend," he said. "They both hiked back up, and that's when they discovered the victim."
Alaska Wildlife Troopers and the U.S. Fish and Wildlife Service are responding to the area Thursday.
"Troopers will be investigating and recovering the victim today," said a Facebook post Thursday from Cooper Landing Emergency Services. "Please respect this victim and their family and the troopers who are hiking into this difficult, dangerous and tragic scene."
The U.S. Forest Service said it will be posting signs in the area warning of an aggressive bear.
This is the first fatal bear mauling in Alaska since 2018.
This story has been updated.