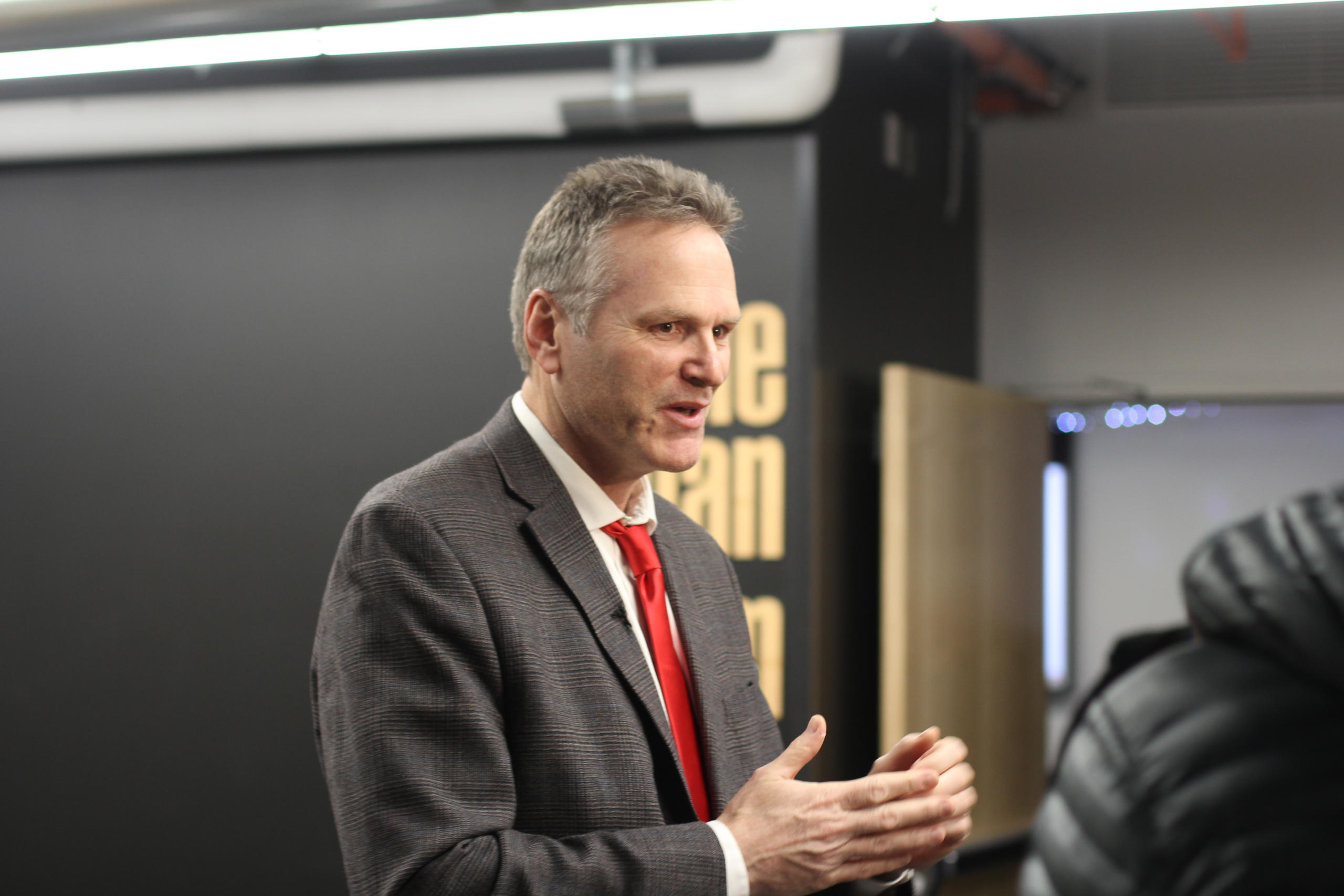 The Alaska Supreme Court ruled that the recall campaign against Gov. Mike Dunleavy has a legally valid basis. The decision means the recall can appear on the ballot if enough signatures are gathered.
The decision by the five justices, with a partial dissent by Justice Craig Stowers, was announced in a two-page order Friday afternoon.
Recall Dunleavy campaign manager Claire Pywell celebrated the ruling. 
"It's go time," Pywell said. "This is the moment where thousands of Alaskans have been waiting to see justice and to see a reality that we know has been coming for a long time. Our grounds have always been solid. We've always been confident that we would prevail in court. And so this is a huge day for people who've been watching this." 
The state Division of Elections, based on advice from Dunleavy's attorney general Kevin Clarkson, had initially rejected the campaign's grounds for recall, saying they were legally insufficient. 
That ruling was reversed in January by Anchorage Superior Court Judge Eric Aarseth, and the state appealed Aarseth's decision to the supreme court.
The supreme court's two-page order Friday did not lay out the legal basis for the justices' decision beyond simply affirming Aarseth's ruling, saying that a full opinion would follow.
The Department of Law released a statement saying it's very disappointed with the decision. 
Clarkson said: "The Court ignored Alaska's constitutional history and has effectively rewritten our Constitution and statutes to adopt no-cause political recall. By the Court's decision, from this point forward any elected official will be subject to recall for virtually any reason." 
Pywell said the recall campaign will relaunch next week by mailing thousands of recall petition books.  It has gathered roughly 30,000 signatures, and needs another 41,000 to hold a recall election. She said the group is planning signature gathering events that will maintain social distancing and will not involve large gatherings.
The appeal challenged all four of the grounds for recall, arguing that they didn't clear the bar set by state law. The grounds are that Dunleavy: 
Stowers disagreed with the other justices on allowing the court and Medicaid vetoes to move forward as grounds for recall. Chief Justice Joel Bolger recused himself from the case, and was replaced by Senior Justice Robert Eastaugh. 
Read more coverage about the effort to recall Gov. Mike Dunleavy
This story has been updated.