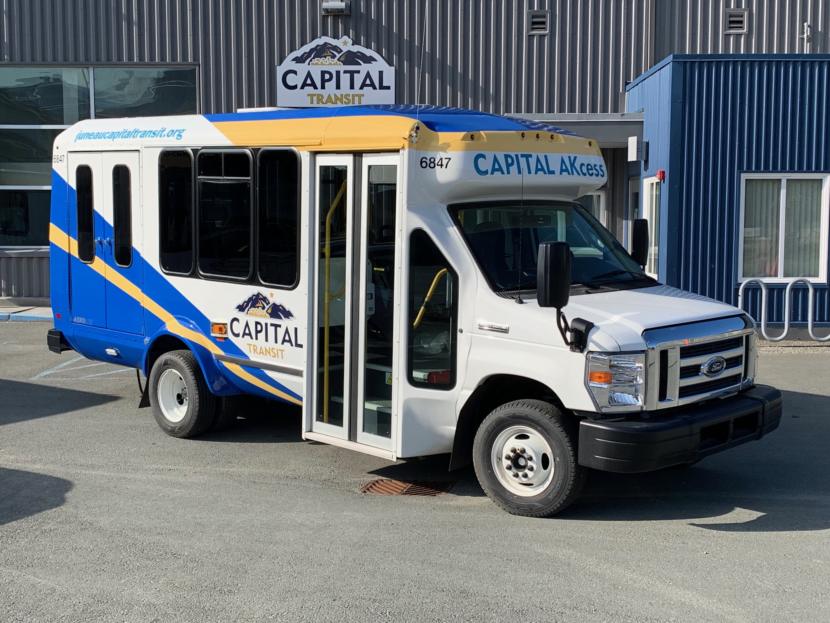 Juneau's Care-A-Van has a new name, but the service is still the same.
Five new vans are in the City and Borough of Juneau's paratransit service, now called CAPITAL AKcess. The service is free and available to anyone who cannot get to a regular bus stop because of a disability.
The service is operated under a contract with Catholic Community Service, which provides the drivers. CBJ is required to operate a paratransit service in order to get federal highway funds for its regular bus service.
Interim Engineering and Public Works Director Robert Barr said the rebranding is to make it clear that it's a CBJ operation.
"So, like anything that you or I would need to transport ourselves around town for, it's the same sort of thing that people are using the paratransit service for," Barr said. "Medical appointments are certainly a big one, but also getting back and forth to grocery stores or other sorts of appointments."
CAPITAL AKcess is a complement to Capital Transit's regular buses, which also can accommodate people with disabilities. But those buses only operate along fixed routes in Juneau.
Figures from January show more than 236 people used the service for a total of 2,399 rides.
Barr said they plan on easing the application process so that any health care provider can fill out an application form.
As part of the rebranding, CAPITAL AKcess also has a new toll-free phone number: 844-4AK-CESS (844-425-2377).