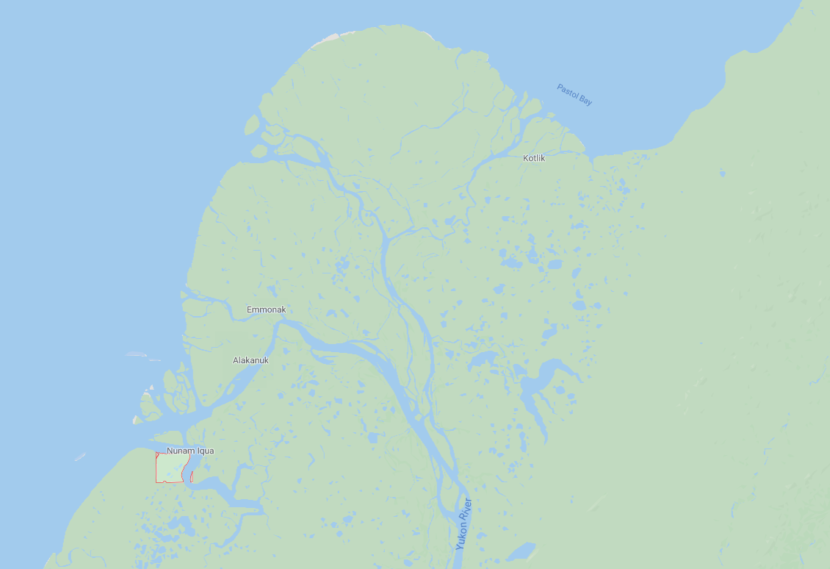 The four children who went missing Sunday in Nunam Iqua have been found, but are fighting severe hypothermia, according to an Alaska State Trooper.
The siblings — Christopher Johnson, 14, Frank Johnson, 8, Ethan Camille, 7, and Trey Camille, 2 — took a snowmachine ride to Nunam Iqua's dump on Sunday around 1:00 p.m. A winter storm blew in reducing visibility, and they never came back. The search began later that afternoon and continued into Monday. They were found approximately 18 miles south of Nunam Iqua at around 4:25 p.m. on Monday, Feb. 3, by ground searchers.
The search team from Scammon Bay found the four missing children on top of a snowbank. The searchers said the children had no shelter. They were exposed. One of the children didn't have gloves.
According to the searchers, they had dug a hole in the snow and placed the two-year old in the middle. The older brothers huddled around to block the wind. When the searchers arrived, all four children were able to verbally respond to their questions. The searchers said they looked bad, and would not comment further on the children's physical condition. All four kids are being treated for severe hypothermia at the Yukon Kuskokwim Health Corporation in Bethel.
A U.S. Coast Guard helicopter responded and transported the children to Bethel. Search teams from Emmonak, Kotlik, Alakanuk, Nunam Iqua, and other villages also participated, along with the National Guard.
Alaska State Troopers led the search effort. Communications Director Megan Peters says 15 teams from neighboring villages looked for the missing children on the ground today.
Peters said the U.S. Coast Guard was the only group who took the search to the sky. That included an HC-130 airplane crew from Kodiak and a MH-60 helicopter from Cold Bay, according to Coast Guard Public Affairs Officer Melissa McKenzie.
This story has been updated.