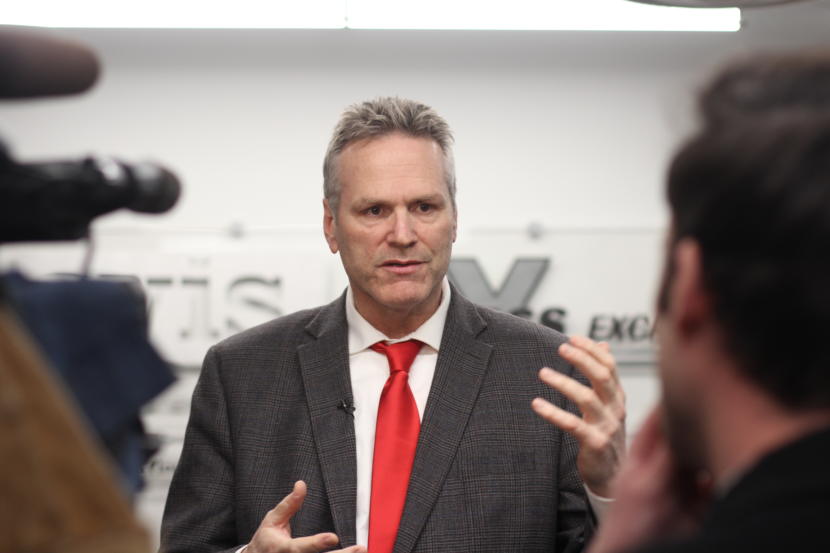 Gov. Mike Dunleavy introduced four business-related bills on Wednesday. His administration linked the bills to the governor's slogan that "Alaska is open for business."
Senate Bill 156 would lower the unemployment insurance rate paid by employers. The state said the bill would preserve the health of the Alaska Unemployment Trust Fund, ensuring works are able to receive benefits.
Senate Bill 157 would make a series of changes to professional licensing.
Sara Chambers, director of the state division that oversees licensing, emphasized a change that would make temporary licensing more uniform across 43 regulated professions in the state.
"This is a unified, streamlined approach to allow temporary licensing for any profession," Chamber said, referring to fields regulated by the Division of Corporations, Business and Professional Licensing.
Senate Bill 160 would consolidate state laws regulating timber sales and forest land use. The administration says the changes would "jump start" the industry's recovery.
And Senate Bill 161 would change regulations on developing geothermal resources. Among other changes, the bill would double the number of acres companies could lease.
The governor said in a statement that the bills "are a step in the right direction" to lessen burdens on employers and encourage opportunities for skilled workers.
The bills were introduced in the Senate. The administration expects House versions later this week.