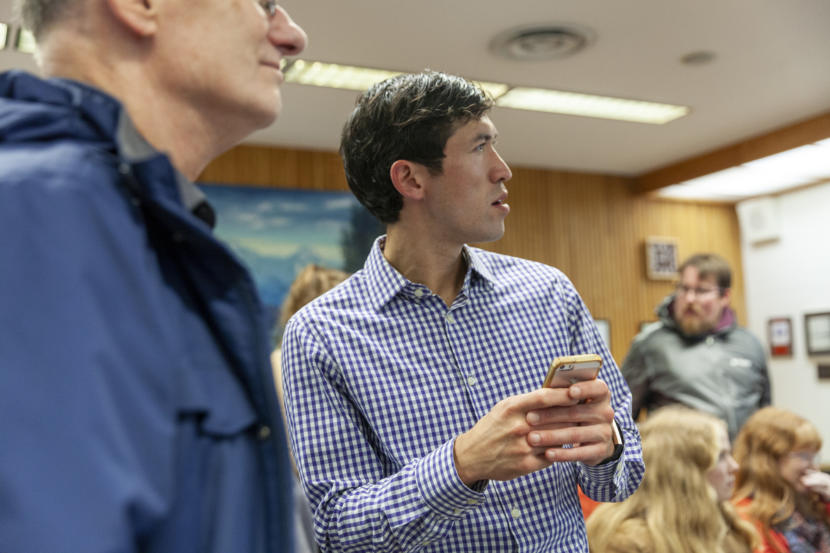 Wade Bryson, Alicia Hughes-Skandijs and Carole Triem were all reelected to the Juneau Assembly Tuesday, and newcomer Greg Smith secured a three-year term.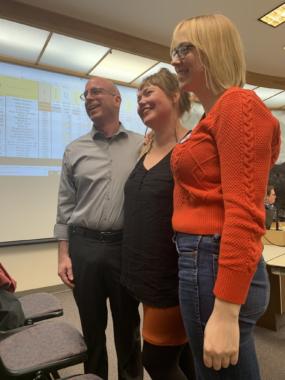 Four candidates ran for four open seats in Tuesday's local election. The only competitive race was in District 1, which had two open seats.
Since Smith appeared to receive the most votes on Tuesday — about 250 more than his opponent — he will serve a three-year term and Hughes-Skandijs will serve out the remaining year of the seat vacated by former Assembly member, now-state Sen. Jesse Kiehl. Kiehl joined the Alaska Senate earlier this year.
"Glad to see people turned out," Smith said after the final precinct results came in at Juneau City Hall, where election results were tabulated live. "Wish more people did, but (it's) always something to work on."
Hughes-Skandijs said she was grateful to be serving another year on the Assembly.
"It does feel different to be an elected official than, you know, just appointed and filling out part of a term," she said. "So I'm excited to be official."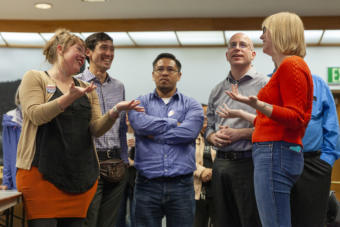 Incumbents Wade Bryson and Carole Triem were both running unopposed after their first year serving on the Assembly. Bryson and Triem were elected to one-year terms in 2018, replacing two other Assembly members who resigned to run for mayor. They will now serve three-year terms.
Other races Tuesday included the Juneau School Board — where candidates Deedie Sorenson and Emil Mackey appeared to win seats — and three ballot propositions. The proposition to raise the local hotel bed tax by 2% appeared to pass, while voters seemed to reject another asking whether the city should provide funding for a new arts and culture center. Another proposition involving municipal debt for improvements to the city convention center was too close to call.
Tuesday night's results are unofficial and don't include questioned ballots and absentee ballots, which will be counted later this week.
The election results are expected to be certified next Tuesday.
This story has been updated.
Juneau Assembly candidate profiles
Areawide Assembly
District 1 Assembly
District 2 Assembly