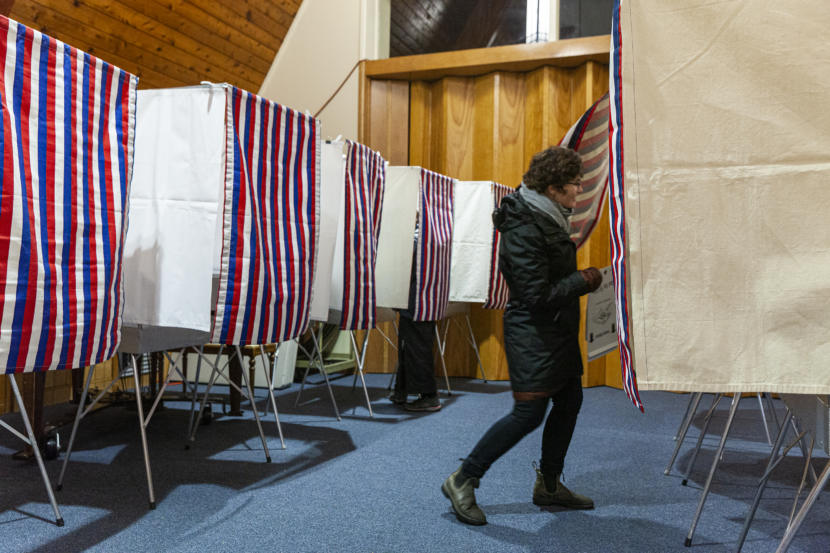 Juneau voters appeared to approve one ballot proposition and reject another in Juneau's municipal election Tuesday. A third proposition was too close to call.
Ballot Proposition 1, a 2% increase to the local hotel bed tax, earned the approval of Juneau voters.
Ballot Proposition 2, which proposes municipal bonds to help pay for improvements to the local convention center, was down by 16 votes on Tuesday night. Unofficial results had the tally at 3,166-3,150 against the measure.
Ballot Proposition 3, a $4.5 million city grant to help fund a new arts and culture center, appeared to fall short. That proposition was the source of considerable debate leading up to the election, with two opposing groups advocating on either side.
With Tuesday's preliminary results, Proposition 3 failed by 1,141 votes. Voting was split among majority support at precincts downtown and in Douglas, and majority opposition from voters at precincts in the Valley, Lemon Creek, Auke Bay and Out the Road.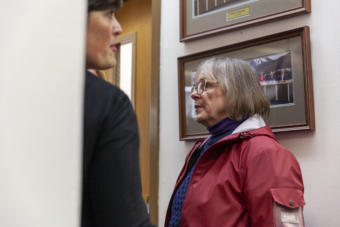 City Manager Rorie Watt said even with more than 2,000 absentee, early and questioned ballots remaining to be counted, the chances of "yes" votes pulling ahead for Proposition 3 seemed low.
"That's a pretty resounding defeat to lose by 1,100 votes," Watt said. "So I think they've got to regroup and figure out what their next move is."
That's exactly what New JACC supporters plan to do, according to Juneau Arts and Humanities Council Director Nancy DeCherney.
"The hill just got a little steeper, but we will keep going and eventually we'll get ourselves a building," DeCherney said.
The Juneau Assembly still has the power to appropriate funding to the New JACC from other resources if it chooses to. Supporters of Proposition 3 said the city grant would help encourage more private investment in the project, which has raised about 21% of its $26.4 million goal so far.
Denny DeWitt chairs Worried Juneau Taxpayers, the group that formed to oppose Proposition 3.
"I think the voters have spoken, and it's good to see that a lot of folks were listening and had the same concerns that we did," DeWitt said.
Tuesday night's results are unofficial. Questioned, early and absentee ballots will be counted later this week.
The election results are expected to be certified next Tuesday.
This story has been updated.