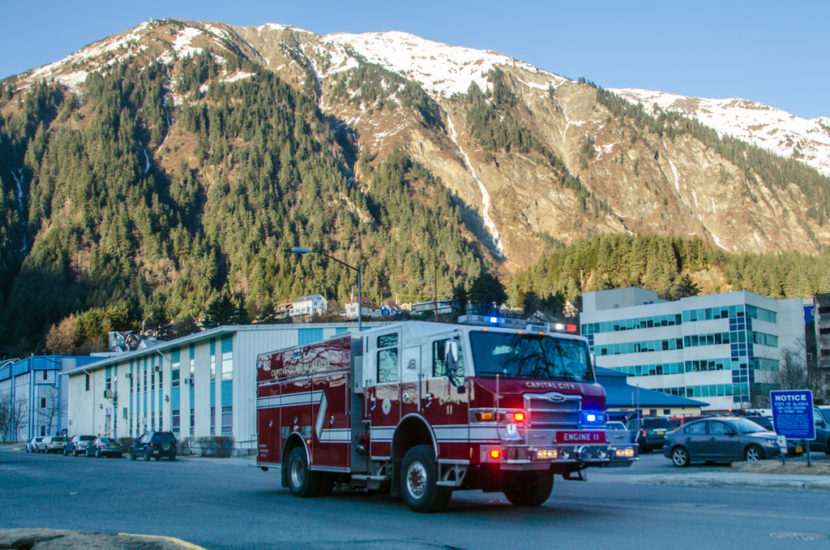 The National Weather Service has issued a red flag warning for Skagway, Gustavus and Juneau until 7 p.m. Thursday evening due to high winds and low humidity.
The warning means that severe fire weather conditions are underway, and any fires started could spread rapidly.
Capital City Fire/Rescue Chief Rich Etheridge said a burn ban is in effect and will remain in place until conditions improve.
"We anticipate this going until the humidity levels come up and they're able to take the red flag warning off of Juneau," Etheridge said. "I would imagine it would be at least for the next couple of days."
The weather service forecasts winds of up to 30 miles per hour Thursday night extending into Friday afternoon.
CCFR responded to a wildland fire near Tee Harbor Thursday afternoon. Etheridge says the fire began around 12:44 p.m. It grew to about 100 square feet and endangered a nearby structure before crews put the fire out.
He did not immediately know the cause of the fire.