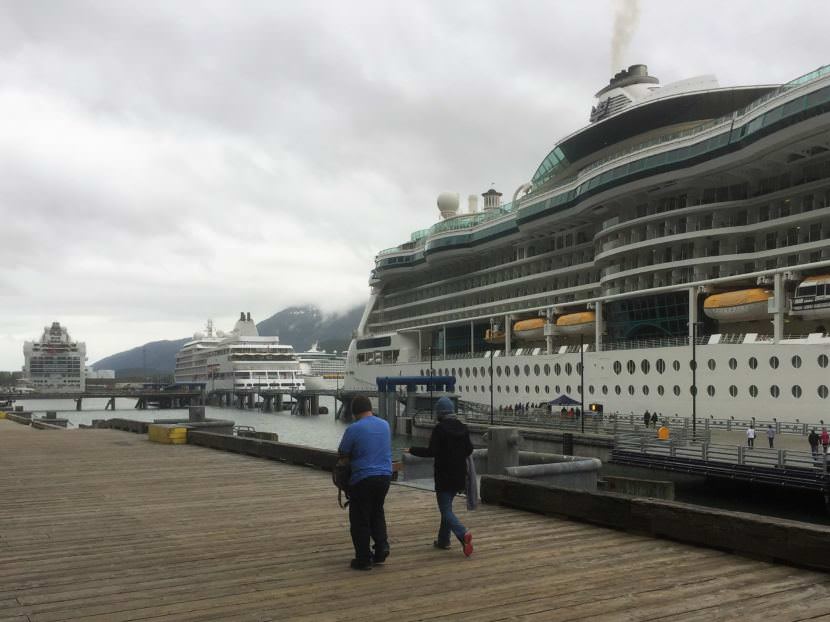 Locals with ideas for how the city should spend marine passenger fees have until Jan. 2 to submit proposals.
The $5-per-passenger head tax has been around since 1999, when Juneau voters passed a proposition meant to offset the cruise industry's impact on local resources.
Proceeds have funded things like seasonal crossing guards, better signs and public facilities near the cruise docks.
But the city is still waiting on a decision in a cruise industry lawsuit over how the fees are spent.
City Manager Rorie Watt said the city looks forward to getting more clarity on the matter.
"The litigation really is around whether it can only be a service to the vessel or fees can be used to provide a service to vessels and passengers," Watt said. "And kind of embedded in there is (the) distance from the ship and how reasonable it is for us to provide services to cruise ship passengers from the ship."
The outcome of the lawsuit could endanger millions in annual revenue from the marine passenger fee and the $3 port development fee passengers also pay.
About 1.3 million cruise ship passengers are expected in Juneau next year. The city estimates they'll generate about $6 million in marine passenger fees.
Watt said he's not sure when the judge's ruling will come.
"We had oral arguments in the middle of September, and he advised us that it would be a while and that the case was complicated. So we're just waiting patiently," Watt said.
Project proposals can be submitted to the city manager's office. Watt will compile a list by Jan. 15, and the public will have 30 days to comment.
The Assembly Finance Committee will review all comments and proposals before forwarding the recommendations to the Assembly for consideration as they work on the next year's budget.