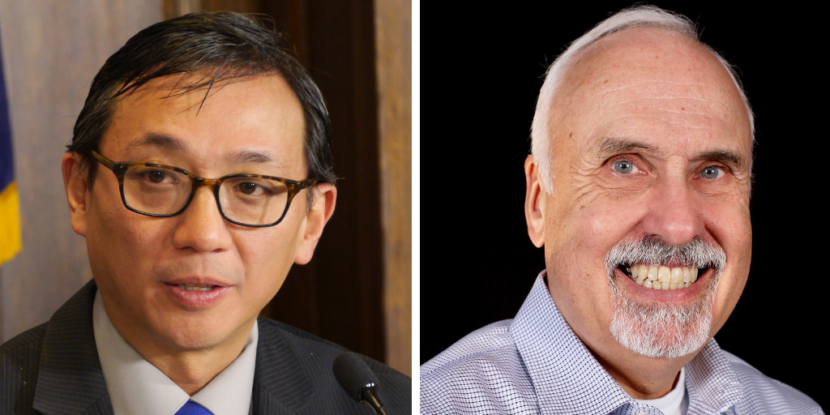 Democrat Scott Kawasaki grew his lead over Republican Pete Kelly for Kelly's state Senate seat in the latest election results announced Friday.
And Republican Bart LeBon regained a lead over Democrat Kathryn Dodge to fill the vacancy left by Kawasaki in the Alaska House.
Kawasaki's lead of 173 votes appears to be too large for Kelly to overcome. That's because there are only 97 absentee ballots the Division of Elections sent out that haven't arrived back yet. Overseas votes that were mailed by Election Day must arrive by Nov. 21, when the final count will happen.
If Kawasaki wins, there will be seven Democrats and 13 Republicans in the Senate.
LeBon's lead is five votes. There are 68 absentee ballots in the district that haven't arrived back yet. If the vote margin for the two candidates remains less than half a percent of votes cast — or a margin of 22 votes by current calculation — then the trailing candidate can request a recount that the state would pay for. They'll have until Nov. 26 to make the request.
If LeBon wins, there will be three seats that were held by the current, mostly Democratic majority that will have flipped to Republican control. This would allow the Republicans to organize a new House majority.