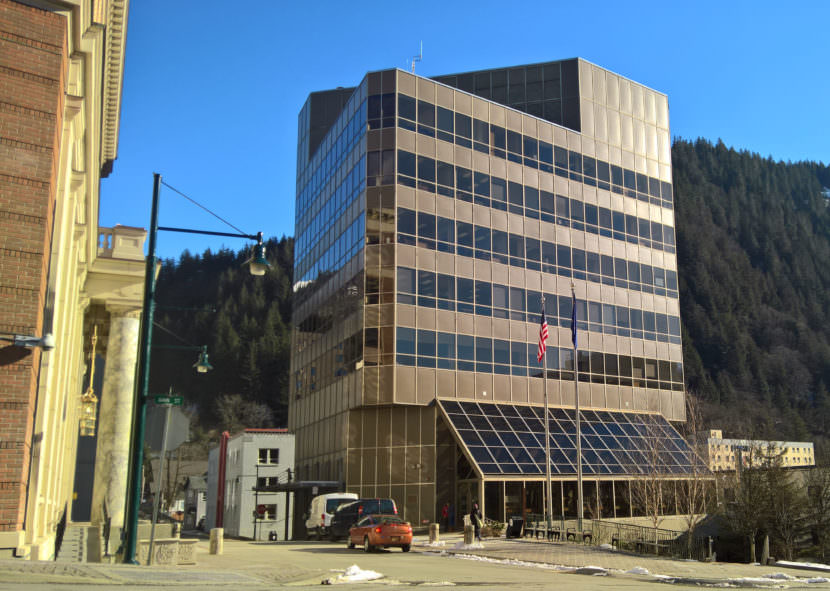 Juneau's Dimond Courthouse won't be adding another security officer as a result of a recent alleged assault in a court room. But the Alaska State Troopers say they'll guarantee that there is an officer or trooper in any courtroom where they're specifically requested.
On Aug. 6, 26-year-old Tyler Leatham allegedly attacked his grandmother Konnie Chitty. It occurred during a hearing over whether the state would become Leatham's guardian. Chitty said Leatham has been diagnosed with paranoid schizophrenia and had just been released from jail after another alleged assault against her in February.
It took 11 minutes for an officer to arrive.
The incident may make parties, lawyers and judges more likely to request an officer, said Lt. John Brown, deputy commander for the troopers' detachment in Ketchikan.
"Hopefully, they're able to look at that information prior to going to the hearing and say: 'You know, this person has displayed aggressive behavior in the past and maybe we should have some type of security here at the court room when this hearing happens'," Brown said.
Brown noted that officers are automatically assigned to hearings with prisoners.
While the courthouse had three officers in the past, Brown said one of the officer's positions was converted into a trooper position.