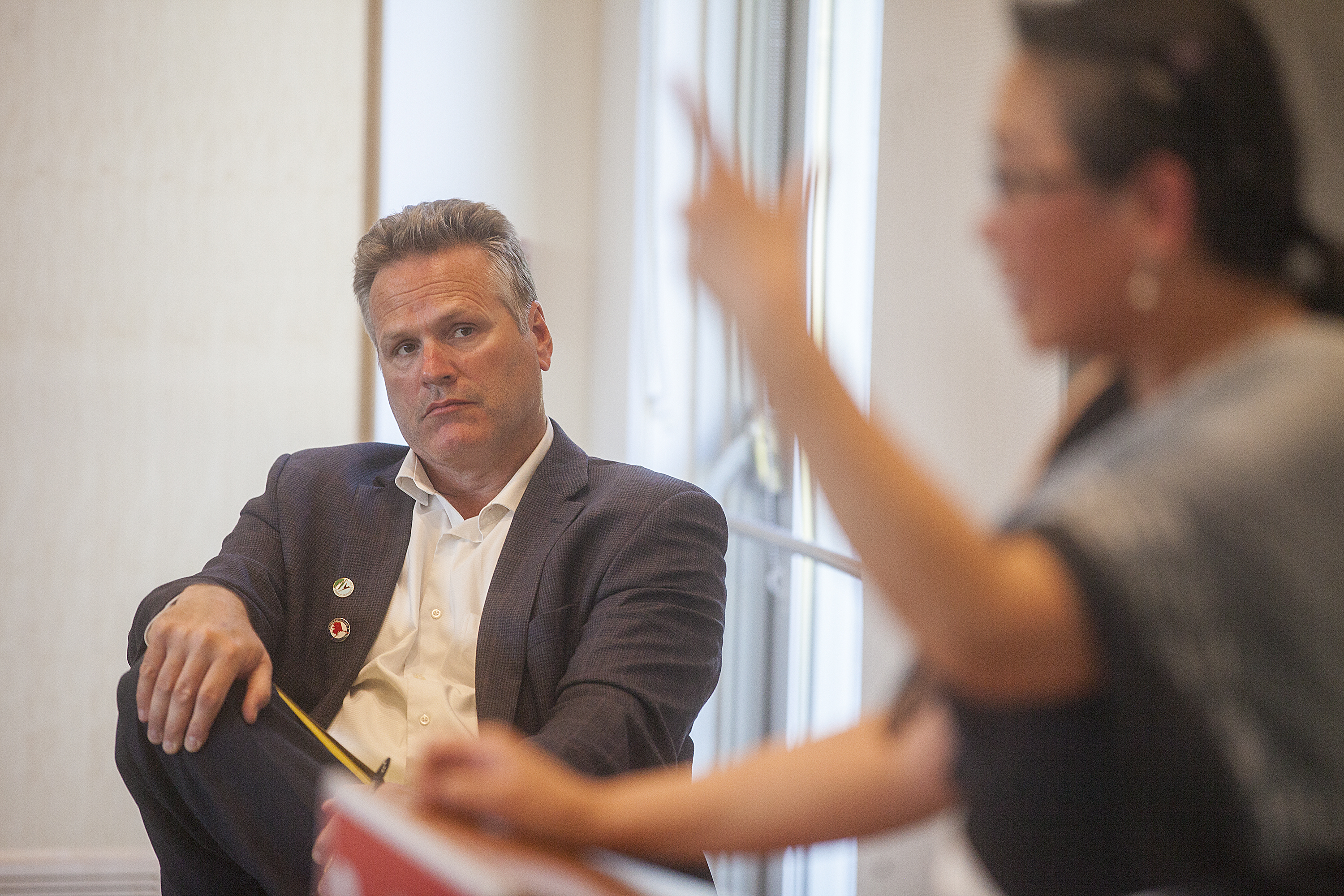 Crime victims detailed repeated thefts and their sense of helplessness at a forum with Republican candidate for governor Mike Dunleavy on Wednesday in Juneau.
Geny Del Rosario owns Manila Bay Café, a seasonal food stall in downtown Juneau. She said there have been seven incidents of theft in the past eight years.
"I was so worried, because with all of the robberies that happened in our store, insurance will not insure us anymore," she said. "So every time – sometimes in the evening I come, to see if my shop is burning. You know? Just to play it safe. I have replaced four tents, because they have ripped the tent, trying to get into the store."
Some attendees criticized the 2016 law known as Senate Bill 91, which reduced some criminal sentences. Dunleavy voted against the bill when he was a state senator.
Douglas resident Lesley Thompson cautioned against relying only on punishment and condemnation to reduce crime.
"How do you shame someone who's got a mental illness that can't get, you know, the proper medication or they're using meth because of their childhood? Or … there's so many factors into it," she said.
Dunleavy largely listened to the stories from some of the roughly 50 people who attended the event at Mendenhall Valley Public Library. But he said he would make changes as governor, including adding troopers and prosecutors, and restoring Friday afternoon hours at courthouses.
Dunleavy said he would look for "efficiencies" to pay for the changes. But he didn't say where those efficiencies would be found, or whether this would lead to cuts.
Dunleavy said rising crime is changing Alaskans' behavior.
"For the first time that I've been in the state of Alaska, since 1983, the culture of law-abiding citizens has changed as a result of the lawlessness of others," he said. "It's got to change, because when a society starts to lose faith in its government and its officials to protect them, you got a problem."
He cited New York City as an example of a place that reduced its crime problem.
Dunleavy will debate independent Gov. Bill Walker and Democratic candidate Mark Begich on Thursday at a Juneau Chamber of Commerce forum. It will stream live at noon at 360North.org and will be televised on 360 North at 8 p.m. Thursday.