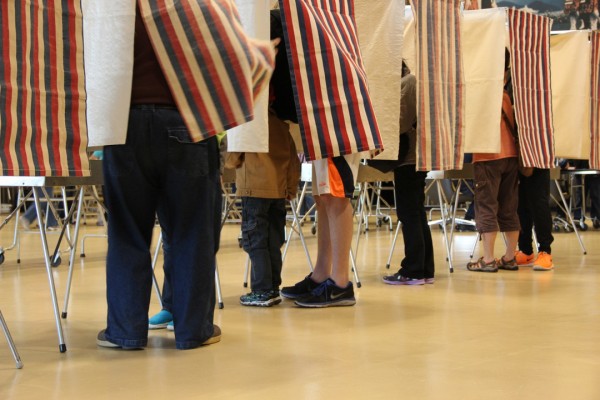 Two Alaska newspapers initially misreported who was eligible to vote in the primary election. And it turned out that fewer than 100 votes could have made the difference in two races in one of the paper's areas.
The Kenai-based Peninsula Clarion reported on the morning of the Aug. 21 primary that voters registered in one of Alaska's official political parties could vote. However, it failed to mention people registered as nonpartisan or undeclared, who could vote either primary ballot.
The Sitka Sentinel misreported that only Republicans could vote in the Republican primary. Sentinel editor and co-publisher Thad Poulson said the error was based on information on who is eligible to be candidates.
"From reading the sample ballots, which say what parties – or what candidates – are eligible to be on that ballot, we took that to mean, these are voters who are eligible to vote that ballot," he said, adding: "Of course, that isn't correct."
None of the Sitka elections were close. But in the Kenai Peninsula, the Republican race for Senate District O was separated by a single vote at one point on election night. And the Republican contest in House District 29 is still separated by only 13 votes as of Wednesday.
The two ballots have different rules about who can vote. And the political parties have different rules about who can run on their ballots.
The Democratic, Libertarian and Alaskan Independence parties allow anyone registered to vote to cast a primary ballot. The Democratic Party allows Democratic, undeclared and nonpartisan candidates to run in its primary.
In contrast, the Alaska Republican Party allows registered Republican, nonpartisan and undeclared voters to cast ballots. Only Republicans can run in its primary.
Both the Peninsula Clarion and Sitka Sentinel addressed the errors – the Clarion posted a clarification online the morning of the primary, while the Sentinel published a correction in print the day before the primary.
Alaska Division of Elections spokeswoman Samantha Miller said the division provided clear information to the public and to the news media about the primary.
"Elections are complex by nature," Miller said. "And each party has their own rules, which is why we do make attempts to make ourselves available to talk with media."
She also said that the rules about who can vote are posted at voting locations.