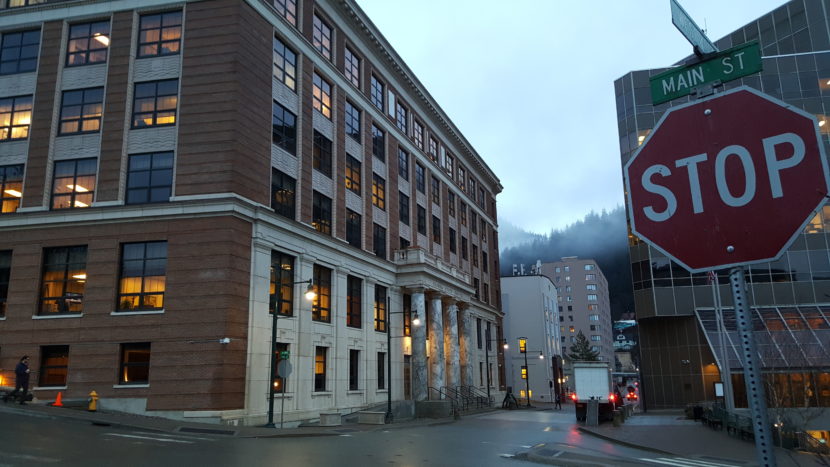 Tuesday night's state legislative races yielded several surprises.
But there isn't a clear indication of what the results will mean in the battle over which party controls the closely divided state House.
The current House majority mostly is made up of Democrats, with three moderate Republicans and two independents.
Among Tuesday's surprises:
House District 25 Republican primary
The leader of the House Republican minority, Anchorage Rep. Charisse Millett, is losing to her primary challenger by 14 percent, with six of her district's seven precincts reporting. Josh Revak is a U.S. Army veteran who ran campaign ads showing himself in combat gear.
Updated: Revak has won the Republican House District 25 primary, according to unofficial results. Revak earned 916 votes to Millett's 685 with all precincts reporting.
Senate District O Republican primary
A race for a Kenai Peninsula Senate seat, meanwhile, is too close to call, with the outcome expected to hinge on absentee votes.
Peter Micciche of Soldotna is the leader of the Senate's Republican majority and was expected to skate to an easy win. But his primary challenger, Ron Gillham, has a tiny edge right now: 13 votes out of more than 5,000, total.
Gillham campaigned heavily on boosting the Alaska Permanent Fund Dividend back to historical levels after Micciche's majority voted to spend some of the fund's earnings on closing the state's budget deficit.
Updated: Unofficial results give Gillham a 12-vote lead with 100 percent of precincts reporting over Micciche.
House District 15 Republican primary
Another Republican primary that's still too close to call is the one for the Anchorage House seat held by Republican Gabrielle LeDoux.
LeDoux angered Republican Party leaders by joining the House's mostly-Democratic majority two years ago. But her opponent, Aaron Weaver, didn't seem to have much momentum.
He raised about $3,000 for his campaign, compared to the more than $100,000 that LeDoux raised. But with four of five precincts reporting, LeDoux leads by just 6 votes.
Updated: Weaver earned 294 votes in the House District 15 Republican primary to LeDoux's 291 with all precincts reporting, according to unofficial results.
Closely watched races
Two other closely watched House GOP primaries pitted centrist candidates backed by organized labor against more conservative candidates who had support from business groups.
Incumbent George Rauscher of Sutton, who had support from business groups, was leading Jim Colver of Hatcher Pass and Pam Goode of Delta.
Updated: According to unofficial results, Rausher earned 1,323 votes, winning the House District 9 Republican primary.
And Kelly Merrick, who has support from organized labor, was leading Jamie Allard, who had support from business groups.
Updated: Merrick earned 1,257 votes in unofficial results in the House District 14 Republican primary after all precincts are reporting. Allard finished with 1,069 votes, while Eugene Harnett earned 624 votes.
---
Editor's note: This story has been updated to reflect more accurate voting results.