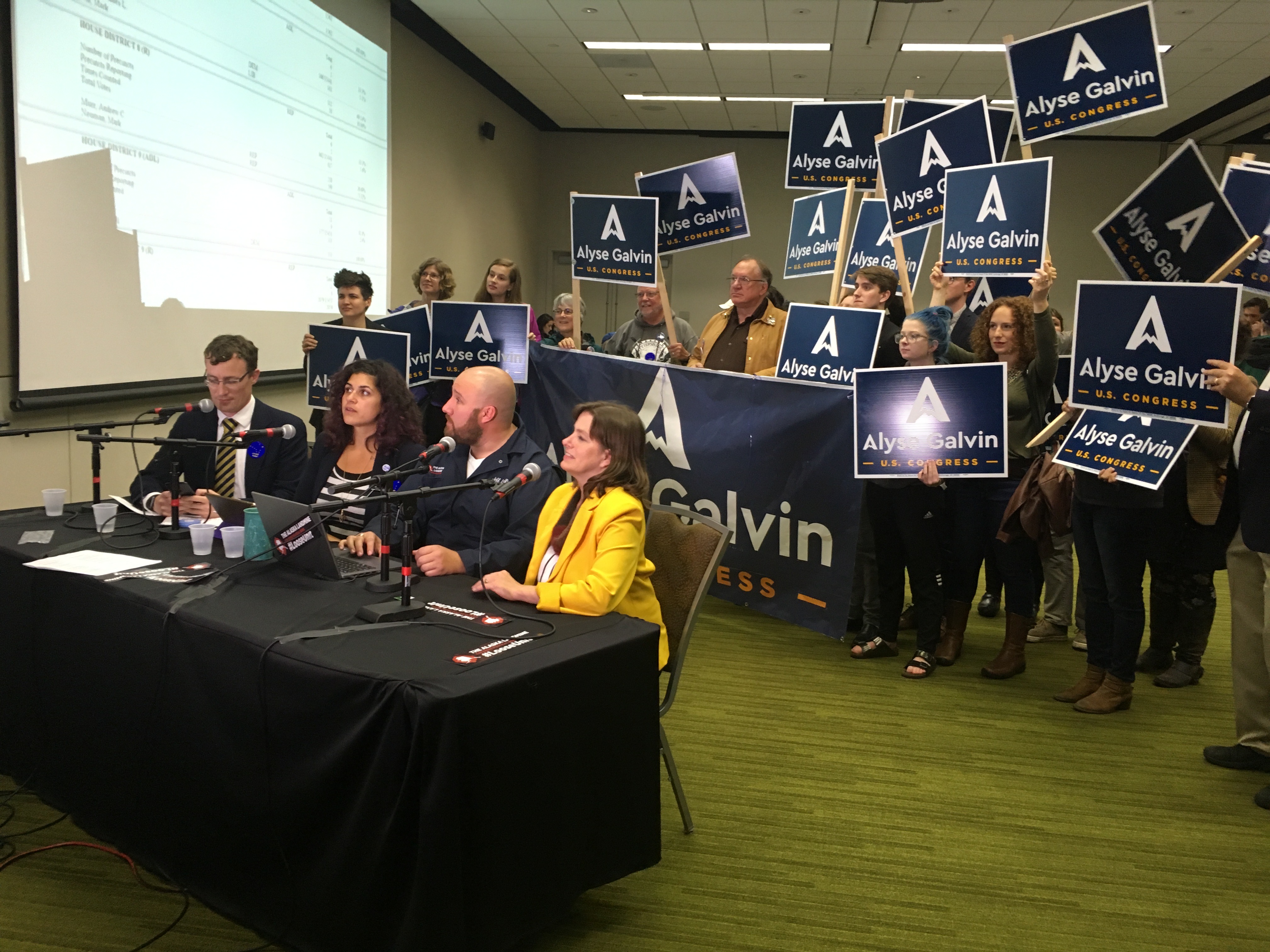 Independent candidate Alyse Galvin soundly defeated Dimitri Shein in the Democratic primary for the U.S. House seat held by Congressman Don Young.
A small knot of Democrats gathered at Mad Myrna's in Anchorage as the first returns rolled in.
Dimitri Shein was a little dismayed. But Shein said there actually is something of a prize for finishing second.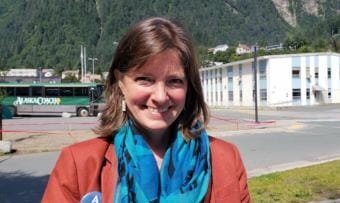 "I think so," said Shein, who garnered 8, 385 votes to Galvin's 18,650 with 98 percent of the precincts reporting. "We took the message of Medicare for all as far as we could. All the way through the race, I think. We changed the conversation to some extent so I think it's good."
A few blocks away at the Dena'ina Civic and Convention Center, Galvin arrived shortly after polls closed.
Tired but happy, she said her message seems to resonate with voters.
"The idea is that we need to fix health care," Galvin said. "We need to make sure to get ourselves around to every child getting a quality strong education. Everybody needs a job with a living wage."
Young cruised to an easy victory in the Republican primary with 44,247 votes with 98 percent of precincts reporting.
Young has been vanquishing Democratic general election nominees since 1973.
Galvin, though, thinks she's the one who can beat him.
"Alaska's ready for change that's what I'm hearing all over the place," she said.