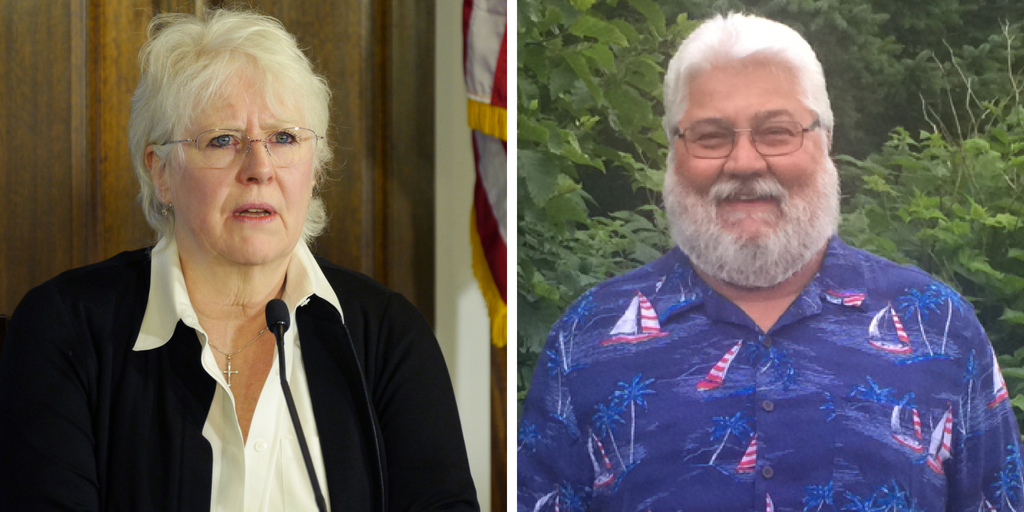 The Alaska primary on Tuesday could help determine who sets the agenda for the next Legislature. Most of the contested primaries are among Republicans.
One of the races that could have an impact across Alaska is in a district that includes Kodiak, Cordova and Yakutat.
When Louise Stutes entered the Legislature in 2014, she joined a House majority of mostly fellow Republicans. She said she believes in Republican values and has been a member of the party for 42 years. But she said the caucus didn't make progress on a long-term plan for the state's budget. She said the caucus wasn't willing to compromise.
"And the partisanship, it was just unbelievable," Stutes said. "And what did we get done? Zero. We got nothing done."
She said that's why she joined a new majority with two other Republicans, two independents and 17 Democrats. She noted that the Legislature then passed a bill to draw money from Alaska Permanent Fund earnings that closed most of the gap between what the state spends and what it brings in.
Stutes' caucus switch — and her votes — draw criticism from her primary challenger, Rich Walker.
"You know, that was pretty bad as far I look at it — and so do a lot of other people," he said. "If you look at her record, there's a lot of things that she voted for that I totally don't agree with, which is cutting the permanent fund, and taxes."
Walker said he hopes he's part of a broader change in the Legislature.
"I think we need a fresh new start down there and hopefully we'll get a bunch of us down there this year to Juneau and work together," he said.
Walker supports restoring permanent fund dividends to the full amount under the formula used before cuts in the last three budgets. He said that any gap in funding state government shouldn't come out of the pockets of middle- and lower-income Alaskans.
Stutes said full dividends would force the state to either draw down savings that would eliminate PFDs in the long run, or require deep cuts to government.
"What that tells me is, 'Goodbye, Alaska Marine Highway System. Goodbye, airport maintenance, which means fewer flights in and out. Goodbye, snow removal in the winter. Goodbye, public safety,'" she said.
The sources for campaign contributions for the two candidates reflects a broader trend in the state. Rich Walker has received support from the Alaska Republican Party. Labor unions are among Stutes' campaign donors.
Another Republican who switched caucuses, Anchorage Rep. Gabrielle LeDoux, also is facing a challenger, Aaron Weaver.
The third House member who was a Republican who switched caucuses is Paul Seaton of Homer. He's running as a registered nonpartisan in the Democratic primary.