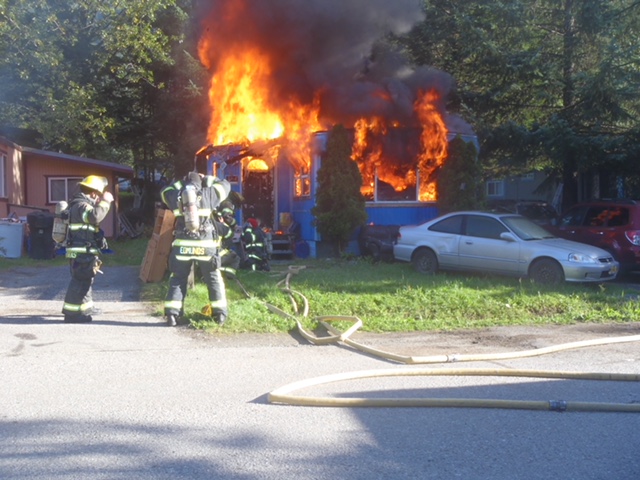 A double-wide mobile home is a total loss after a fire Saturday morning in Switzer Village.
In a news release, the Fire Marshal's Office said the fire likely started near the front door but did not know the cause.
Capital City Fire/Rescue personnel arrived on scene to find heavy fire and smoke.
The occupants were not home, but investigators rescued two cats and found a dog that had died.
Fire officials did not know whether the trailer was insured.