Don Habeger has added his name to the list of contenders vying for two District 2 Juneau Assembly seats.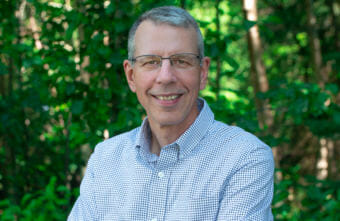 The 62-year-old had several high-level jobs in the administration of Gov. Sean Parnell and is treasurer of the Capital City Republicans.
More recently, he's headed the Juneau Reentry Coalition which helps released convicts get basic services and reduce the likelihood they'll re-offend.
Habeger said this experience would help the Assembly improve public safety by, "being cognizant of our returning citizens, having a community re-entry plan, and making sure that they have a access to affordable housing or those kinds of supports to help them be more successful."
Habeger also has private sector experience, working for a cruise lines agency. He said he'd like to ensure Juneau remains attractive to businesses.
"Juneauites themselves have suffered employment loss," he said. "Particularly at the state level. Being more pro-active in envisioning in what we want as a community and position ourselves to attract new business and to be competitive so that we continue to prosper is important."
There are two open District 2 seats and at least three other candidates: Wade Bryson, Michelle Bonnet Hale and Emil Mackey.The top vote-getter will win a full, three-year term; the runner-up will finish the term of Assemblywoman Beth Weldon, who's resigned to run for mayor.
The municipal election is Oct. 2.