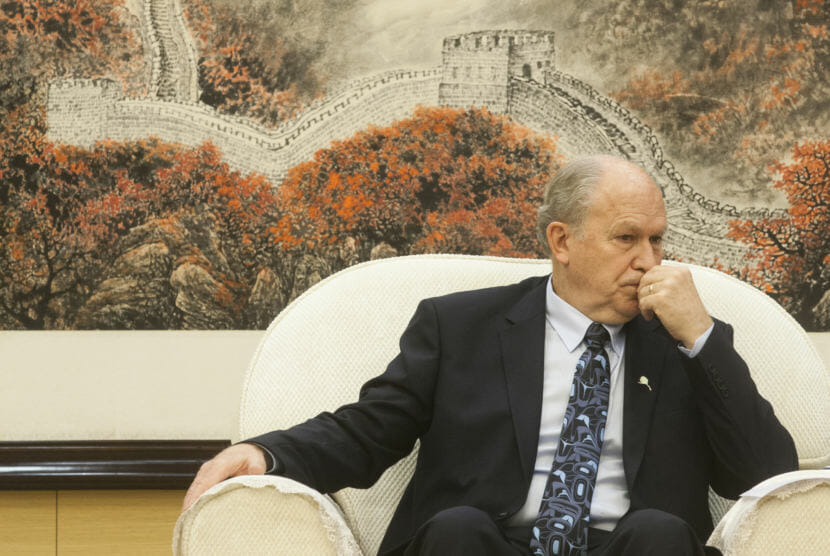 Alaska's Gasline development Corporation and Gov. Bill Walker's administration are minimizing the potential impact of a tariff on the state's liquefied natural gas export project.
China — the project's largest potential customer and investor — is threatening to impose a 25 percent penalty on imports of LNG.
Gene Therriault is the government liaison for the state gasline corporation. He wrote in an email that the corporation believes the trade dispute will be resolved before Alaska exports LNG to China.
"The Alaska LNG project represents a multigenerational project that matches China's 100 years of natural gas demand with Alaska's 100 years of supply on the North Slope. As a result, Alaska LNG will continue to present a win-win opportunity for both countries," Therriault wrote.
The LNG tariff is the latest escalation in a tit-for-tat trade dispute between the U.S. and China. The move ostensibly threatens the financial viability of the Alaska LNG project.  A 25 percent penalty would make Alaska's gas significantly more expensive for Chinese customers.
It's not the first time a tariff has threatened the project. The Trump administration levied a tariff on Chinese steel imports. That could impact the state's ability to find steel for the project's 800-mile long pipeline.
Gov. Bill Walker's office also emailed a written statement calling the trade tensions "short term."
According to a media release, Walker's administration will "continue to work with the Trump Administration to ensure that Chinese and U.S. officials strike a fair compromise so that Alaska's natural gas reaches the market."
China's ministry of commerce announced the LNG penalty as part of a $60 billion package of tariffs. If carried out, it levels penalties on thousands of U.S. goods from beef to lumber to auto parts.