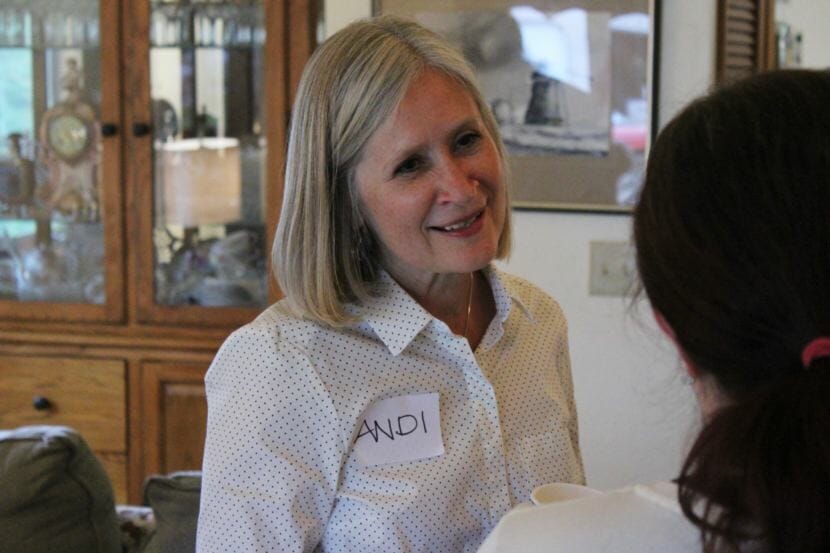 Andi Story's world revolved around schools for 15 years. Now, the Democrat hopes to represent the Mendenhall Valley's District 34 in the Alaska House of Representatives.
At a recent campaign fundraiser, the homemaker and mother of three talked about being the child and parent of educators.
She decided to run for school board after her second child started school.
"I've always known the value of education," Story said. "But when my daughter, Mallory, was in kindergarten, she had 29 kids in her class and I wanted to vote on the budget."
And vote she did.
The past 15 years on the board, Story spent much of the time working on budgets.
And while her term ends this year, she decided to put her public service skills to a slightly different purpose.
"I thought I would rather try and get a seat at the table up at the Legislature and not be testifying to the people around the table but be on there and being a voice," Story said.
Not long after she was elected to the school board, Story and another concerned parent, Mary Hakala, founded Great Alaska Schools, a nonpartisan coalition of public education supporters advocating for better school funding.
Hakala approached Story after hearing her speak about the insufficient state funding at a school board meeting.
"We both had reached a tipping point and we both independently said, 'Let's see if we can do something,'" Hakala said.
Several years of intense work began.
The organization expanded statewide, mobilizing parents and educators to contact their representatives and testify in support of increased school funding.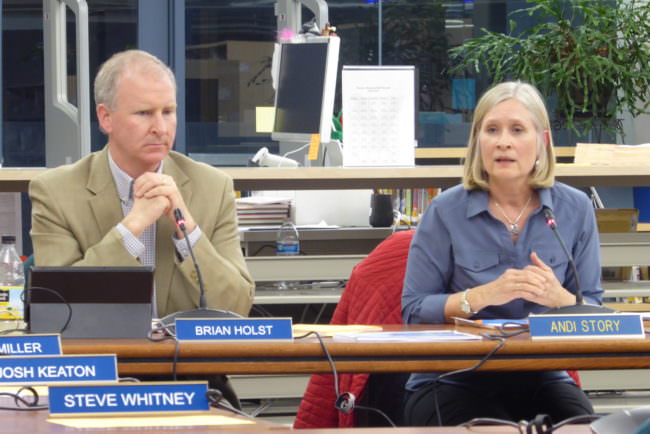 "We did make a difference," Hakala said. "Actually, who made the difference were the hundreds and hundreds of parents who chose to speak up, and we just helped make that possible by tapping that energy."
Story went on to join the Association of Alaska School Boards' board of directors in 2009, serving as president for a year in 2016.
She talks about the relationships she's built with legislators and education advocates around the state, but says seeing normal Alaskans engage with the issues are among her proudest moments.
Recently, she ran into a mom she spoke to during the last legislative session.
"She said 'I did it! I went up and testified this year,'" Story said. "I was really glad because it was my prompting and that's what it takes, is people owning it because we can fix these problems and that's empowering."
Story's proud of her work with the school board, particularly when it comes to ensuring better education access for all students and the district budget.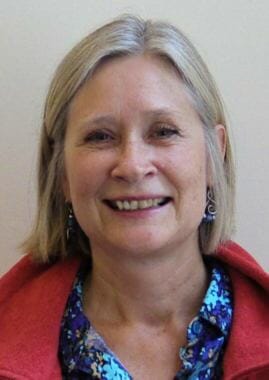 She now turns her attention to the state budget.
The state needs a responsible fiscal plan, she said, and she's ready to put in the work it will take to get one.
"I feel my commitment is whether you're a Republican, a Democrat or an independent, we need to come together and work together for a fiscal plan for Alaska," Story said.
She's open to looking at a state income tax.
She also wants the state to diversify its energy economy and bring down health care costs for businesses and families.
While making daily door-to-door visits in her district, voters say their biggest concerns include jobs and public safety, she said
She supports increased funding to address police and fire department staffing shortages.
Story also supports the Juneau Access Road and maintaining the Alaska Marine Highway System.
Back at the campaign fundraiser, Story mingled with friends and supporters. Many were from Juneau's education community.
Nico Bus, who hosted the event with his wife Susan, said he's known Story for years. He appreciates her advocacy work and believes she would represent the district well.
"Other than all her strengths, I think we also would benefit from a female in the Legislature kind of keeping the balance between all these senior males that are pretty set in their ways," Bus said.
So far, Story has raised almost $30,000, according to campaign filings.
She faces independent candidate Rob Edwardson in the Aug. 21 Democratic primary.
KTOO is publishing profiles of all the statehouse candidates for House District 33 and 34 and Senate District Q over the next few weeks. You'll also find the profiles at KTOO.org/elections.