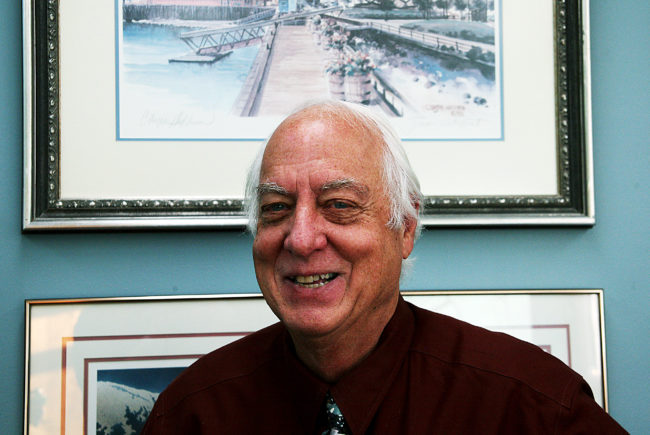 Juneau Mayor Ken Koelsch won't seek a second term.
Already two Assembly members have filed to run, making it at least a three-way mayoral race in October.
"It was time for the next generation to get involved," Koelsch said Friday. "I have been pushing for people to become more involved in making sure that there is people with experience running for the mayorship and it sounds like there are some people that have chimed in with that and that is fantastic."
Assemblywoman Beth Weldon filed a letter of intent to run for the seat just hours after Koelsch's formal announcement.
"I know other Assembly members are busy with their own campaigns, full-time jobs and medical reasons and to be honest I didn't really have an excuse not to," Weldon said Friday. "And I've worked hard to build relationships within the Assembly and with many other groups within the town and I believe building those relationships will help me move Juneau forward."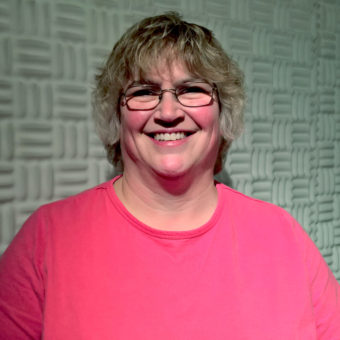 Weldon, 53, retired from Capital City Fire/Rescue as a division chief in 2012. She describes herself as a "lifelong Juneauite" and owns an auto parts store in the Mendenhall Mall with her husband.
If elected, Weldon pledged to focus on public safety.
"I think that's extremely important," she said. "We've added staff to JPD, we've added the attorney to the city attorney's office and I'm advocating for six more full-time firefighters."
Also joining the race on Friday morning is Assemblyman Norton Gregory.
Originally from Kake, Gregory, 39, works as a housing services manager for the Tlingit and Haida Regional Housing Authority.
"I've certainly enjoyed my last year and a half on the Assembly and the work that we do is good work," Gregory said. "And I'd like to continue to work to enhance our community as well as our school and education system and all aspects of city government."
Both Weldon and Gregory must resign their seats next month to run for mayor. That'll leave the nine-member Assembly at least two seats short until the Oct. 2 election.
The Assembly could appoint members in the interim, but Koelsch said that could be difficult.
"This is a very short window," he said. "So I don't know whether we can get through all of the process of recruiting and advertising and evaluating and everything else that goes with that."
Koelsch won his seat in a special election in 2016. He said he's not endorsing anyone for mayor.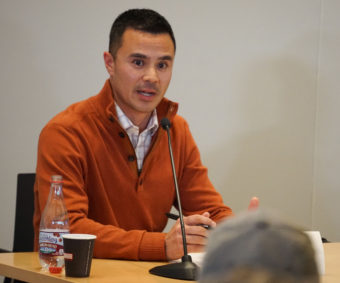 Also running for the position is Saralyn Tabachnick, executive director of AWARE, who announced her candidacy last month.
"I love that there's interest in that position and that no matter the three candidates running right now, it will be a generational change," Koelsch said. "So that is a good thing."
There's still time for others to join the race. The deadline to file a nominating petition with the city clerk is Aug. 13.
Koelsch is well-known in the Juneau community for his 28 years teaching at Juneau-Douglas High School. He retired in 1996 and went to work as port director for U.S. Customs and Border Protection for 18 years.
His tenure has not been uncontroversial. During his term he's passed several initiatives including a resolution supporting the now-aborted "Juneau Access Project" which would extend the highway up Lynn Canal. He also helped criminalize camping in front of businesses in the downtown core.
In his prepared statement, Koelsch acknowledged the tough stances and difficult choices coming before the Assembly.
"I have had the luxury of not having to be guided just by poll numbers or the loudest voices," Koelsch wrote. "I've had the luxury of trying to do what is right by relying on my family values and life experiences and my interactions with you."
He's not the only member of the Assembly opting not to seek re-election. Deputy Mayor Jerry Nankervis is running for state House District 34 and won't appear on the ballot.
Assemblymen Jesse Kiehl and Rob Edwardson are also running for state office, though their terms don't expire this year. Assemblyman Loren Jones is up for re-election this year.
Editor's Note: This story has been updated to reflect Beth Weldon and Norton Gregory's candidacy.