Updated | 2:38 p.m.
A spokesman for Weidner Apartment Homes says there were no injuries from the fire and that 25 units were affected.
Greg Cerbana, vice president of public relations for Weidner, says one unit was damaged by the fire directly, and 24 by varying amounts of water.
Cerbana said the water ranged from ankle-deep in some units, to just a few spots that were barely noticeable in others. The upper floors have been reopened and crews are drying out the affected units.
Updated | 1:04 p.m.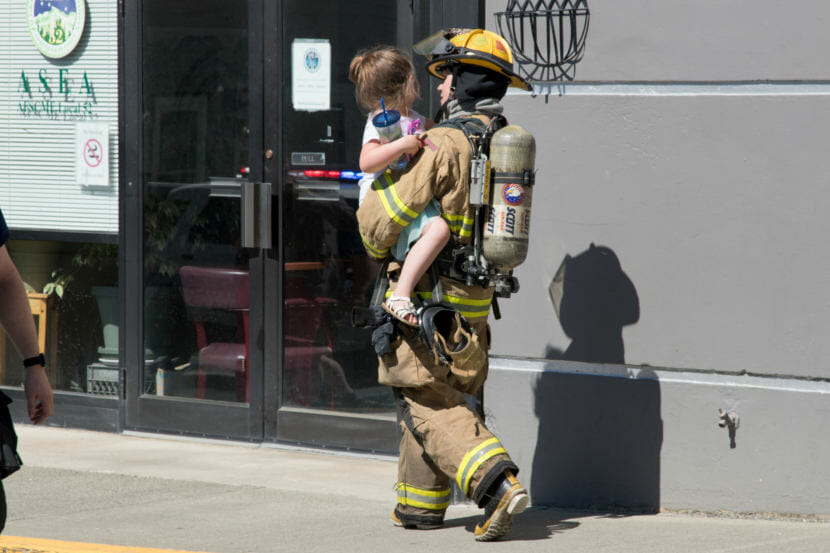 Firefighters responded to a report of a fire just before 11:00 a.m. Thursday.
Smoke originated from apartment 301, Fire Marshal Dan Jager said, and it could be seen coming out one of the windows.
The fire alarm was sounded and the building was evacuated.
Emergency personnel entered the building and confirmed a small fire likely originated on the stove.
"We don't know if the occupant was home at the time," Jager said. "We're still trying to track them down and find out what they know."
The sprinkler system went off, which Jager credits with keeping the fire contained to one apartment, but he said firefighters still used a hose on hotspots.
"Unfortunately because of the water flow there is going to be some water damage. I have no idea what it was at this time or how extensive it is, but being on the third floor we know at least everything below that is going to have water leaks."
Water could be seen coming from the ceiling on the first floor.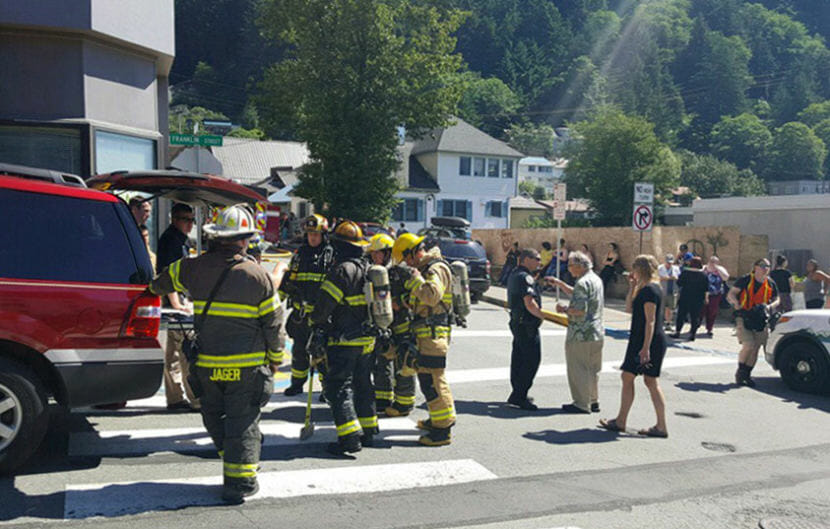 Original story | 11:45 a.m.
Capital City Fire/Rescue responded to a report of a fire on the third floor of Mendenhall Apartments in downtown Juneau.
A fire broke out this morning on the third floor of Mendenhall Tower Apartments in downtown Juneau. Some residents were evacuated and waited outside the building.
The fire was out by 11:30 a.m.
Weidner Apartment Homes manages the building. Shaunn Higgins with Weidner says it has about 127 units, some of which are commercial. She referred other questions to a company representative who could not be reached.
City property records say it was built in 1951.
Mikko Wilson and Jeremy Hsieh contributed to this report