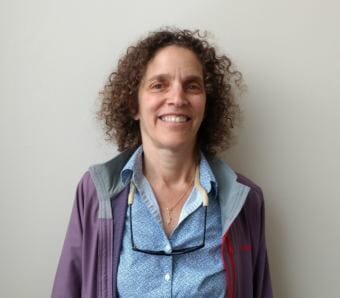 The head of a Juneau social services nonprofit is running for mayor in the fall.
Saralyn Tabachnick filed papers Thursday with the state's Public Offices Commission.
Tabachnick leads AWARE, which runs a domestic violence shelter and offers counseling to survivors of sexual assault.
In an interview Thursday, she said she'd attended a meeting where the question was asked: where would you like to see Juneau in 10 years?
"And when I thought about that without even knowing precisely, it planted a seed in me that I might like to be mayor," Tabachnick said. "And as time has moved on and as my work with AWARE has moved on, I think I bring a lot of skills and qualities that would be really helpful and that I'd love to share with this larger community."
She said if elected, she'd step down as AWARE's executive director. But otherwise, the 61 year old said she doesn't plan to retire from the position she's held for 16 years.
Before leading AWARE, Tabachnick counseled abused children. She said her approach to leadership is to hear from a variety of viewpoints and have a dialogue before making any decisions.
"I think that we could be talking about issues that are meaningful to all of us in a more comprehensive way," she said. "So, I think about opioid addiction, and how it impacts truly every single one of us. And many of us realize it and many of us don't."
Tabachnick is the first mayoral candidate to file. Incumbent Mayor Ken Koelsch has not indicated whether he'll seek a second term.
At least two people are running for Assembly. Incumbent Loren Jones is seeking re-election. Michelle Bonnet Hale has filed to run for a valley seat.
KINY radio host Wade Bryson has also filed papers to run, but hasn't announced his candidacy.
The election is Oct. 2.