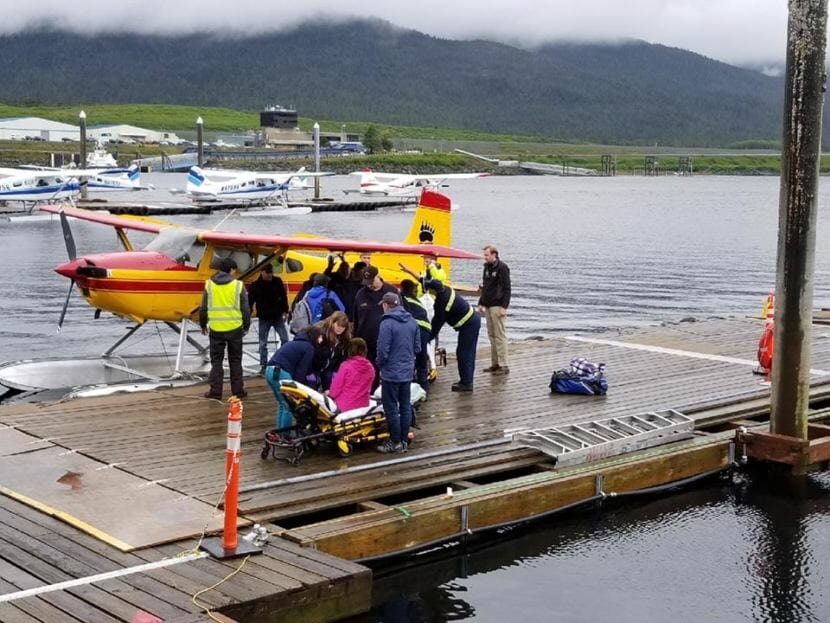 A floatplane crashed Friday afternoon near Dora Bay on Prince of Wales Island. All seven people aboard survived.
According to a Ketchikan Fire Department statement, the aircraft had mechanical problems and crash landed.  Fire Chief Abner Hoage said emergency responders were contacted at about 12:45 p.m. Friday saying multiple people were being brought to the Taquan Air dock in Ketchikan.
"There were six (passengers) onboard the aircraft at the time that it crashed and one pilot. All seven were brought back to Ketchikan, and after medical evaluation we ultimately transported two of those passengers to the Ketchikan hospital for further evaluation with minor injuries."
Hoage said the other five were released at the scene.
The plane is with RdM, a company in Ketchikan that operates Alaska Seaplane Tours (which is unrelated to Juneau-based Alaska Seaplanes). Hoage said the passengers and pilot were transported from the crash site to Ketchikan by an RdM plane and a plane from Taquan.
Multiple ambulances from the Ketchikan Fire Department, the North Tongass Volunteer Fire Department and South Tongass Volunteer Fire Department responded. Additional information was not available by story deadline.
A representative from RdM declined to comment.