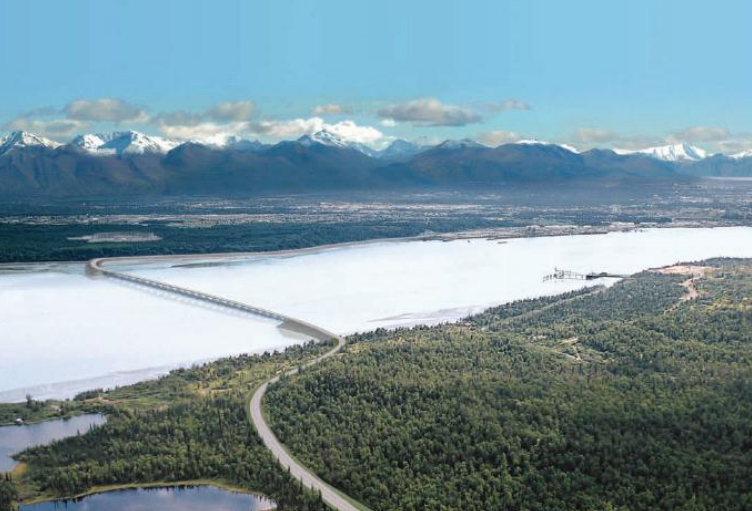 The Alaska Senate passed a capital budget that seeks to revive the Juneau Access Project and the Knik Arm bridge. But it doesn't include Medicaid funding that state officials say is needed by next week to pay health care providers.
Wasilla Republican Sen. David Wilson sponsored the amendment to Senate Bill 142 to spend $4.5 million on the Knik Arm bridge. He said the bridge would provide relief to the Glenn Highway.
"We have not done any major road infrastructure projects to our great state in over 40 years," Wilson said. 
Gov. Bill Walker shut down work on both the Juneau road and the Knik Arm bridge. The megaprojects are unlikely to move forward under Walker. But if the House agrees to the funding, they could be revived in the future.
The capital budget doesn't include $48 million for Medicaid. Hospitals say the funding is critical.
Anchorage Democratic Sen. Berta Gardner said failing to adequately fund Medicaid is a mistake.
"You know, it threatens hospitals," she said. "It threatens care providers' willingness to participate in the Medicaid program. And the bottom line is: Ultimately, it threatens access to health care for many, many Alaskans."
If the capital budget doesn't provide the Medicaid money, state payments to providers would be delayed until July. That could present problems to smaller providers, which may not have enough cash to pay their bills.
More than a quarter of Alaskans — 202,078 of 737,080 residents — receive Medicaid.
The total for the Senate capital budget is nearly $300 million less than Walker proposed. But much of Walker's proposal would have been funded by a tax on income that lawmakers rejected.
The Senate passed the bill by a 15 to 4 vote on Tuesday. The House Finance Committee was scheduled to discuss the capital budget late Wednesday. If the House makes changes, the two chambers would have to work out their differences before sending the capital budget to Walker's desk.