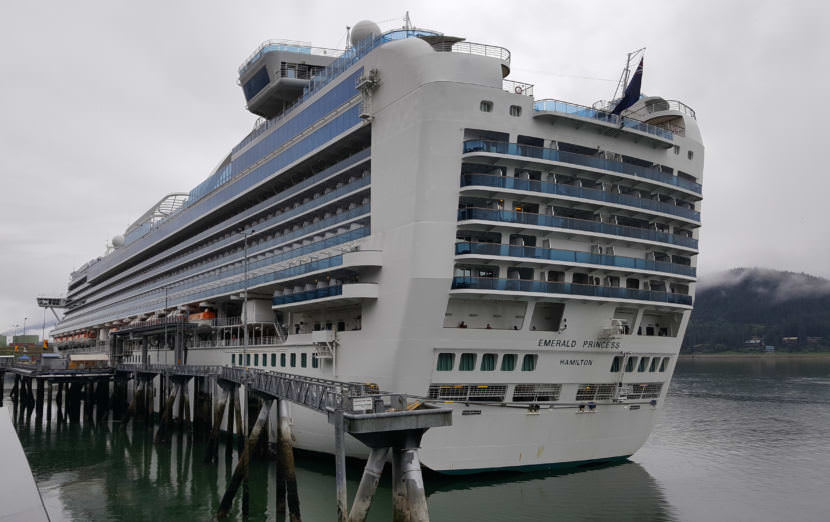 A defense motion seeks clarification of a Utah man's federal murder charge in a cruise ship murder case.
Kenneth Manzanares, 40, is charged in the murder of his wife in July aboard a cruise ship in Southeast Alaska.
The Federal Public Defender's Office filed the motion Friday in the District of Alaska.
The motion says the U.S. government's indictment is not specific enough to allow Manzanares to defend himself adequately:
"What evidence, including words or conduct by the defendant constitute evidence of the defendant's malice aforethought, deliberation and premeditation?"
The Associated Press reported that the couple was celebrating their wedding anniversary on the cruise when the woman was killed. A cruise line press release called it a "domestic dispute."
When security and medical staff entered the couple's cabin, they found Manzanares' wife dead. She had a severe head wound and there was blood throughout the room, including on the defendant.
Statements made in the case say Manzanares used his bare hands in the attack, which happened in a manner of minutes, the motion said.
"My life is over," Manzanares said, according to the FBI's complaint.
Both parties in the cruise ship murder case agreed to share blood evidence collected from Manzanares.
A jury trial is scheduled for Nov. 5. If found guilty, Manzanares could face life in prison and a fine of up to $250,000.