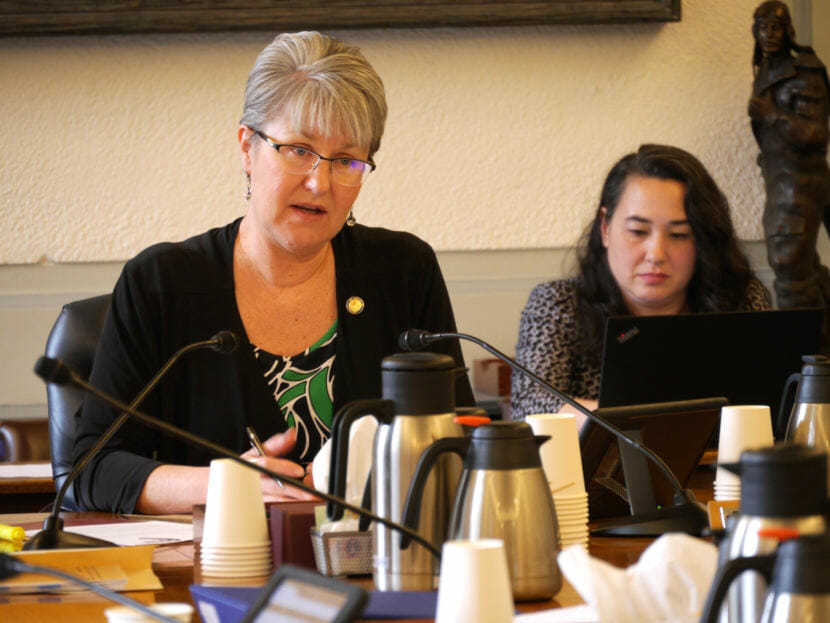 Alaska will delay paying doctors and hospitals for the Medicaid services they provide in the middle of May if the Legislature doesn't act before then.
Gov. Bill Walker's administration asked for $92 million to cover Medicaid costs that weren't budgeted for this year. The Legislature funded $45 million of that earlier this session. But they haven't budgeted for the rest, and payments for Medicaid claims will stop in less than three weeks.
Shawnda O'Brien, the assistant commissioner for the Department of Health and Social Services, said the problem is compounding.
"If the supplemental is not passed – if we don't get the supplemental for the current year – then payments will have to be pushed into the next fiscal year, which then creates an even greater shortfall for us in the next fiscal year," she said.
And the Senate has already proposed cutting $70 million from next year's Medicaid budget.
O'Brien said if the Legislature doesn't budget the money, it could cause funding problems for health care providers, ranging from smaller hospitals to providers in areas like opioid addiction treatment.
"Then, we have to delay payment to providers until the next fiscal year, which has a direct impact on the ability for them to serve people," she said. "Some of those providers might have to close their doors and go out of business."
Sen. Anna MacKinnon said department leaders must take steps to reduce costs.
"The Department needs to figure out that we have a budget crisis going on, and they need to get their house in order," she said.
But department officials note the costs are driven by mandates the Legislature has given them.
Senators have questioned whether the department has too aggressively advertised the program. Department officials have said the recession drove enrollment growth.