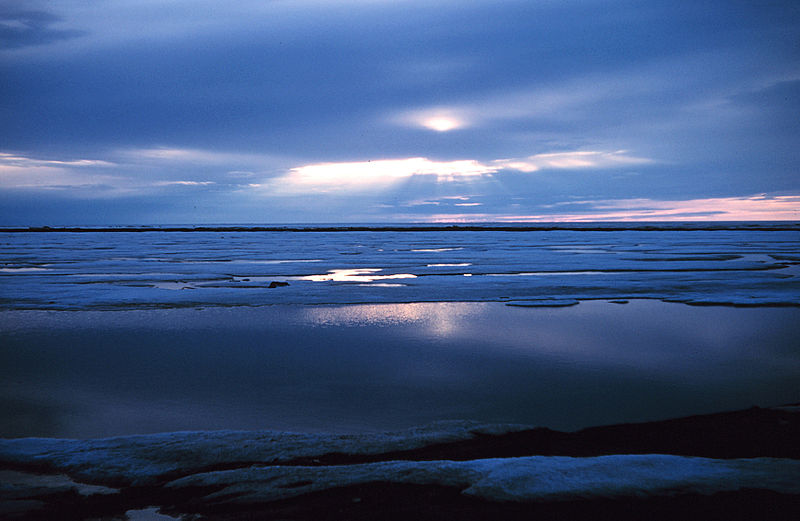 Congressional Democrats sounded the alarm about the Interior Department's efforts to hold an offshore oil lease sale next year in the Beaufort Sea.
Sens. Maria Cantwell of Washington and Jeff Merkley of Oregon, as well as Reps. Raul Grijalva of Arizona and Jared Huffman of California, wrote a letter Tuesday to Interior Secretary Ryan Zinke, urging the department to cease plans to schedule leases in the Beaufort in 2019.
The letter says drilling there would be risky and unpopular, and there's no effective way to clean up if a spill occurs in Arctic waters.
The Bureau of Ocean Energy Management last month issued a formal call for information on which parts of the Beaufort should be open to drilling and which areas are sensitive or important to subsistence activities.
The comment period ends Monday.
The government has received more than 1,200 comments so far, many of them opposed to Arctic offshore drilling in general.
Drilling advocates say the outer continental shelf can be safely explored and that hundreds of wells have already been drilled in Arctic waters since the 1960s.