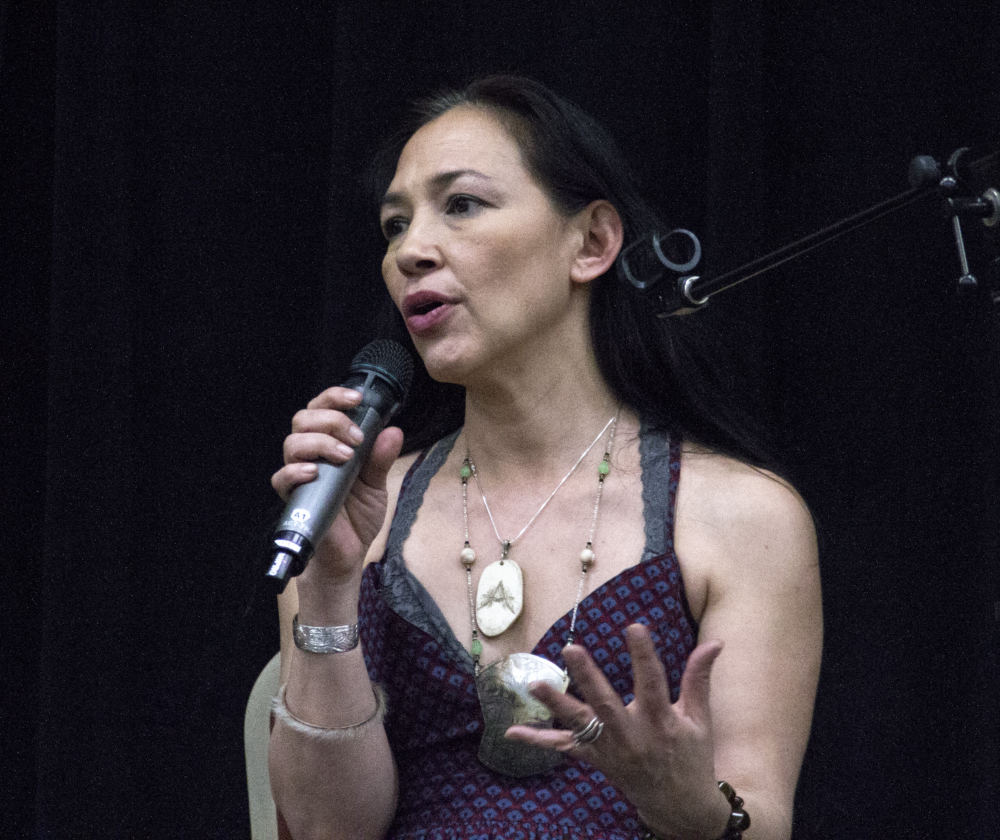 The Juneau community shared stories during an event Monday night promoting awareness of domestic violence and sexual abuse.
About 50 people attended "An Evening of Stories" at Elizabeth Peratrovich Hall. Alaska Network on Domestic Violence and Sexual Assault sponsored the event.
Juneau police estimate that they had about 28 reports of sexual assault in 2017, but because the crime is so personal, cases are likely under-reported.
Actress Irene Bedard and playwright Vera Starbard shared their personal experiences. Starbard talked about her semi-autobiographical play, "Our Voices Will Be Heard."
"It was intense, about a year and a half of really intense exploring my own abuse through a really public format," Starbard said. "I don't think I knew what I was signing up for until I did it. And it felt pretty good though, because … after every single performance I would hear a version of 'this is my story,' 'that's my story,' 'that happened to me.'"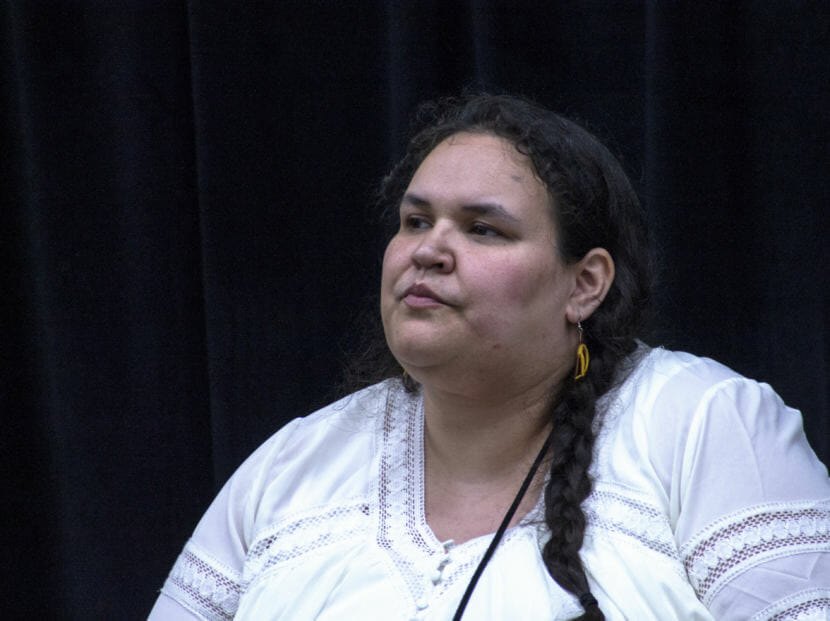 Starbard said that a month after the play closed, the troupe found out one of the actors was an abuser.
"It destroyed everything. And it took me a while to come out of that. It's hard, but it was months of hiding," Starbard said. "Because I couldn't believe that's what I presented to people. I presented an abuser. To represent this idyllic world with no abuse."
The play opened again in Fairbanks, and Starbard heard people tell their stories again.
Bedard, who voiced Disney's "Pocahontas" and is also Starbard's sister-in-law, also talked about her various roles in film and television.
"I feel like in so many ways the history of my film-makings since the beginning has been going through the history of these Native women from all over the country," said the actress who also starred in "Smoke Signals" and "Into the West." "I've had the chance to tell the variations on a theme of what the experience for Native women has been over the centuries. So here we are now, I feel like we have experiences where we can tell those stories."
Bedard also performed a personal piece by the actress titled "Seven Dreams," a portion of "Our Voices Will Be Heard," and a new piece by Starbard titled "Fog Woman."