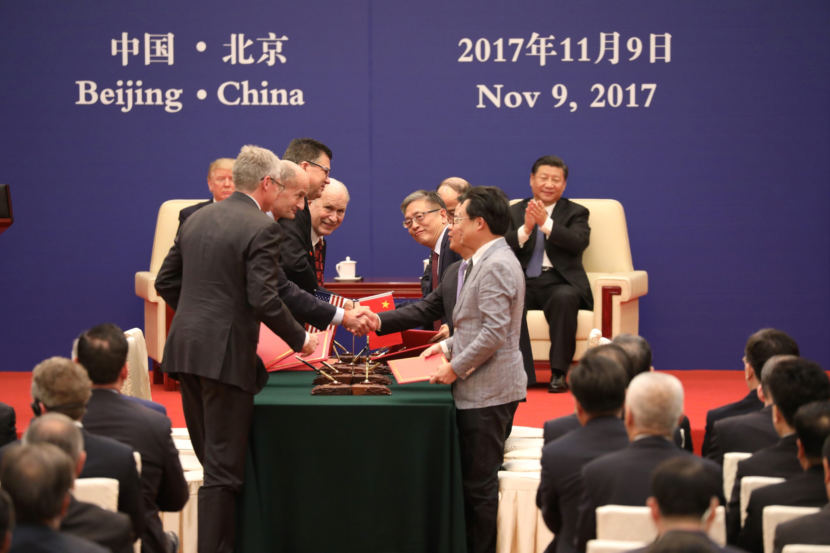 An Alaska delegation will explore new trade opportunities in China at the end of May. The group includes a baby food maker, several seafood processors and the Mat-Su Borough.
The trip is part of a trade mission that Gov. Bill Walker's office announced earlier this year. China is the top consumer of Alaska's goods and Walker says he wants to deepen those ties.
On Tuesday, Walker's office announced 26 groups that would travel with the state during the 11-day trip. They'll have opportunities to meet with potential customers and government officials on the trip.
They'll also be traveling with Alaska's Gasline Development Corporation. The state corporation is working to develop a $45 billion natural gas export project; it wants China to finance the bulk of it.