State wildlife officers have closed the case on what they call one of the most egregious cases of deer poaching in Southeast Alaska.
Most of the defendants — including an Auke Bay charter operator — have pleaded guilty or no contest to the charges, and must pay fines and restitution.
The operation dates back more than two years ago when a conscientious Alaskan hunter tipped off Alaska Wildlife Troopers.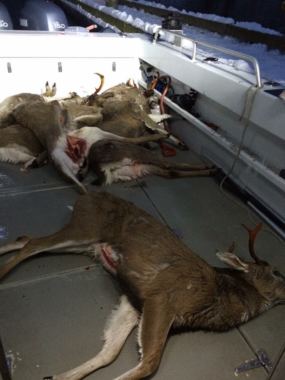 Trooper Jake Abbott took the lead on the investigation.
Others from Wildlife Troopers, Alaska State Troopers and National Oceanic and Atmospheric Administration's Office of Law Enforcement helped out as the case mushroomed.
After tallying over a dozen illegally taken deer, Abbott said he pretty much stopped counting.
"With this case and the length of the investigation, I finally just kind of reached a point where I just went 'OK, I need to stop poking the hornet's nest and just get people charged,'" Abbott said.
"What often happens through the course of these investigations (is that) we take investigatory steps such as getting search warrants and stuff," Abbott said. "Usually, through the course of that we end up finding other violations that have been committed."
The hunting violations included shooting from a boat, exceeding the bag limit, and abusing the proxy hunting system for elders and the disabled, Abbott said. He said the poachers evaded answering their questions because they knew what they were doing was wrong.
Most of the violations occurred during the fall 2015 deer hunting season near Chichagof Island's Elfin Cove and on Admiralty Island's Glass Peninsula.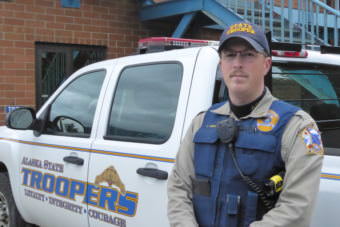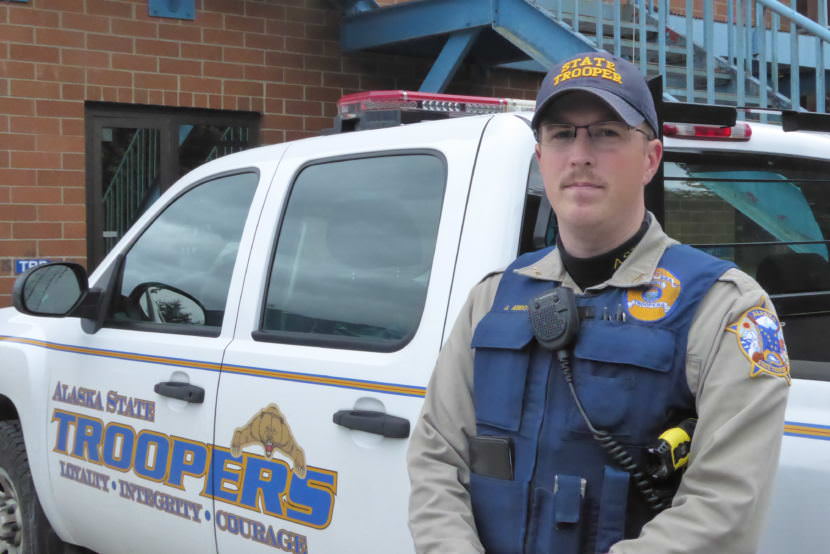 Abbott said the Glass Peninsula is a pretty popular hunting area.
"It's an area that can be harder to get to, especially later in the season if people don't have adequate boats because the Taku Inlet area can be a pretty nasty piece of water."
All of the defendants were either co-workers or somehow acquainted with each other, Abbott said.
"With these people, these are all avid outdoorsmen. The majority of them, they were all involved either in the sport fishing industry as guides or they're all avid hunters."
Abbott said troopers conducted interviews, served search warrants on the defendants' homes, and combed social media for trophy shot pictures.
Abbott said it's hard to have your mind set on looking for just that one piece of evidence, that one thing.
"You never know what might be that little piece of evidence, that little nugget of gold that can send you over the edge as far as being able to make a case or not," Abbott said. "That was kind of the instance here in which we just kept finding little nuggets of gold, and more little nuggets of gold, then people's statements corroborating what we were seeing or not seeing."
Grantley Moore, 43, of Juneau pleaded guilty in Feb. 8 to misdemeanor charges of unlawful possession, providing false information on a hunt report, and taking an over-limit of deer.
"I've been pretty much been fishing my entire life," said Grantley Moore in a promotional video for Moore Charters. "I grew up out in the middle of nowhere in Tenakee Springs."
Investigators determined that many of the deer hunting trips occurred on Moore's charter vessel Eclipse.
Moore did not return messages placed at his business seeking comment.
As part of a plea agreement with prosecutors, charges of taking big game from a boat and unlawful possession or transportation of game were dropped.
Moore was fined a total of $3,500 and ordered to pay the state $1,600 in restitution for illegally harvesting four deer.
He also was put on probation for a year and lost his hunting privileges for two years.
Tyler Matthews, 24, of Juneau pleaded guilty Feb. 1 to unlawful possession, taking big game from a boat and as a non-resident harvesting deer as a proxy when prohibited.
As part of a plea agreement, the misdemeanor charges were reduced to violations, and two additional misdemeanor charges of unlawful proxy hunting and unlawful game possession or transportation were dropped.
Matthews was fined a total of $900 and ordered to pay the state $800 in restitution for illegally harvesting two deer.
Matthews could not be reached for comment.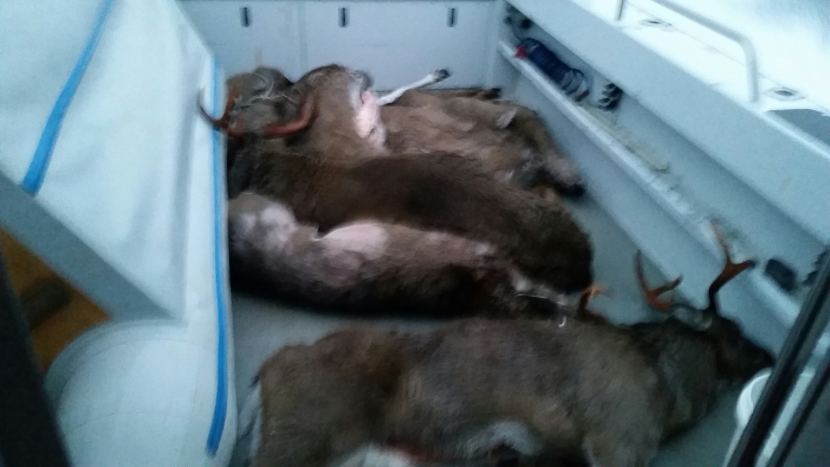 Others charged in the case include Benjamin Olson, 30; Mckenzie Wilson, 24; and Wyatt Weimer, 25, all of Juneau.
They earlier pleaded no contest at arraignment to violations of taking big game from a boat, unlawful possession, and unlawful proxy hunting.
They were each ordered to pay fines up to $1,650 and restitution of as much as $800.
There are two other defendants with unresolved cases.
Daniel Collins, 22, of Oklahoma did not appear in court and a $500 arrest warrant has been issued. Anies Sadeghi, 25, of Juneau awaits trial, which begins May 22.