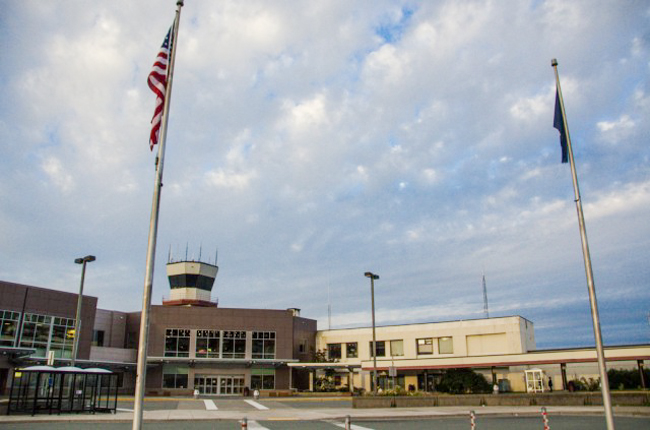 A key Juneau Assembly committee has approved the budgets for the city-owned airport and docks and harbors.
Both are required by the Assembly to be largely self-supporting.
Juneau International Airport's $7.4 million budget was passed Wednesday, a nearly 5 percent increase over last year. Most of the airport's revenue comes from user fees and rent-paying tenants.
More passengers and flights are going through the airport. Officials project about 1 percent growth over time and there are plans to rebuild the terminal's north wing next year.
Airport Manager Patty Wahto said that's because Juneau is seeing more regional flights. Alaska Seaplanes recently added a regular flight between Juneau and Whitehorse, Yukon.
"We still have a lot of things to do in keeping up with the capital and maintenance side of things," she said Thursday. "But as we look at that, especially as we go into the north end, instead of five or six small carriers, we're getting pretty large-scale carriers. So that's what we're looking at now."
The Assembly also approved a combined $6.43 million for both docks and harbors, nearly 9 percent more than last year's. Docks, which serve larger vessels like cruise ships, raises revenue from port services, the marine passenger fee and other sources.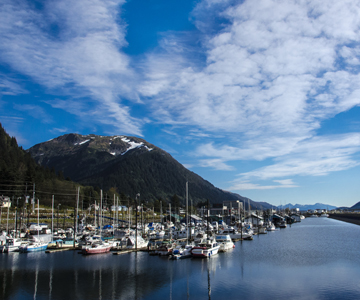 Port Director Carl Uchytil said the increase in cruise ship visits is helping.
On the harbor side, which covers smaller boats, Uchytil said rates haven't risen for three years. Rental income is about a fifth of revenue whereas nearly 70 percent comes from user fees.
"Realistically, we should see a steady if not slow increase in our harbor revenues," he said.
The Assembly committee also allocated $46.5 million in projected sales tax revenue for next year. About 40 percent goes to capital projects.
But one item still up in the air is a $250,000 request from the Eaglecrest Ski Area for expanded snowmaking operations.
Finance Committee Chair Jesse Kiehl said in coming weeks the Assembly will deliberate over the city's $98 million general operating budget. He said decisions are looming next week, which could invite lively discussion.
"When we get into the details of what we do with marine passengers fees, and some of our grants," Kiehl said, "those are usually items that members of the committee have different opinions on."
The committee is also scheduled next week to deliberate on requests from Travel Juneau, the Aquatics Board and the Juneau Economic Development Council.