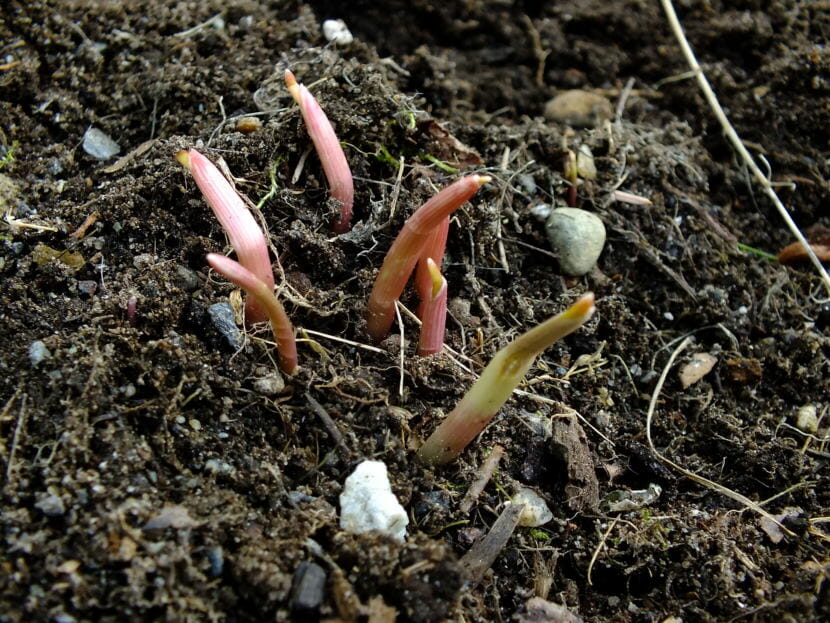 Before gardeners start moving seedlings into their greenhouse, it might be worthwhile to do little spring cleaning to get rid of any mold and mildew that may have accumulated over the fall and winter.
The fungus can infest and kill your seedlings soon after being put in the greenhouse.
Master Gardener Ed Buyarski said a bleach cleanser would be most effective in eliminating mold and mildew, but peroxide and other household cleaners are much safer.
If you use vinegar, then be careful about spraying it around the greenhouse and wear a mask.
As for garlic, Buyarski recommends covering garlic beds with plastic or sprinkle some wood chips to accelerate melting of any snow and warm up the soil.
Remove the plastic when the garlic bulbs pop through the soil so they don't get sunburned.
Once garlic get a several inches tall, spray some liquid fertilizer on the leaves to boost their growth.
And don't forget to keep weeds under control since garlic and onions do not compete well with them.