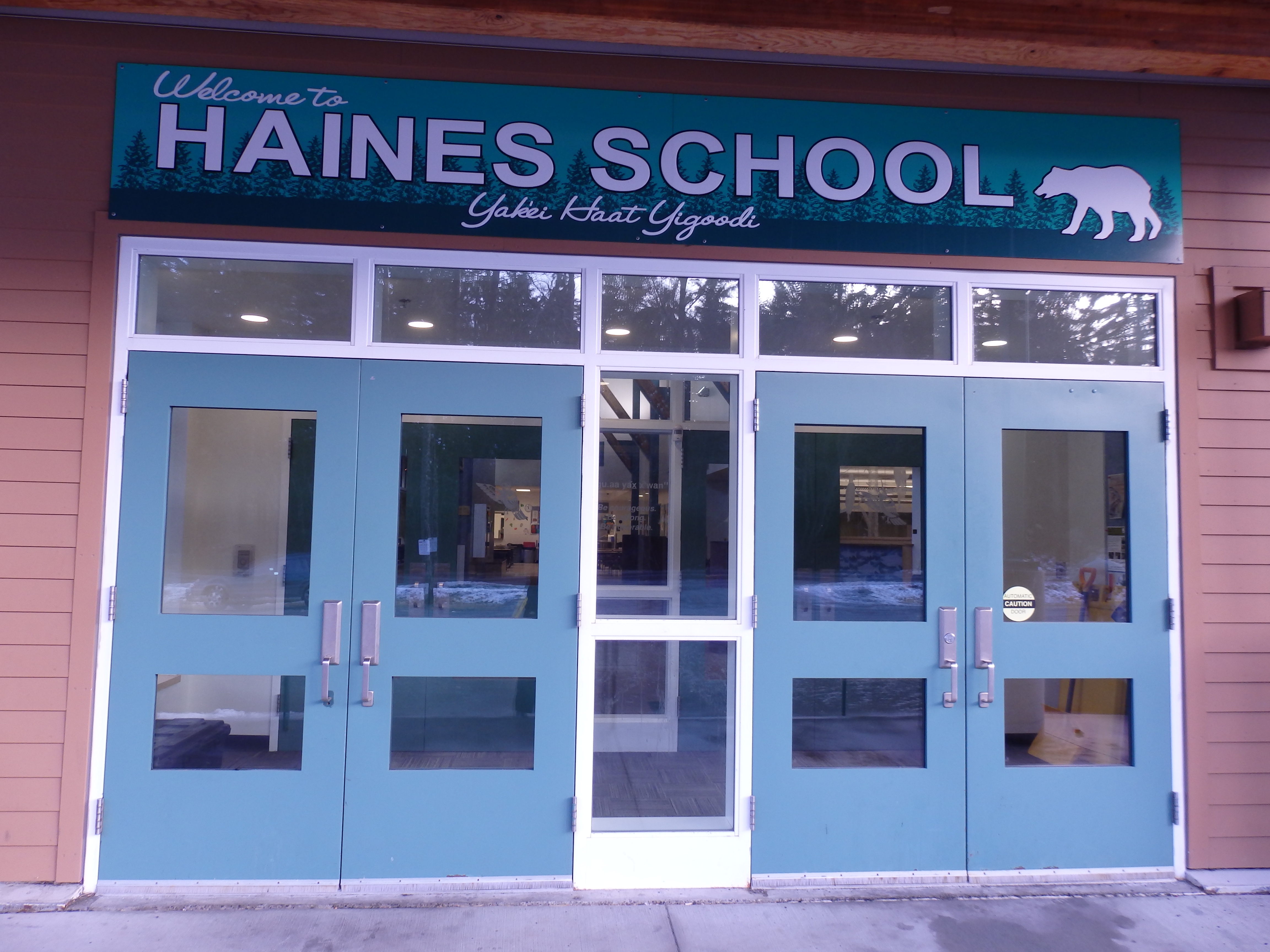 This week, allegations of sexual abuse in the Haines School's past were made public.
On Monday, KHNS reported on a new allegation of sexual abuse by former teacher and Superintendent Karl Ward.
Since then, several other former students have shared memories of Ward's behavior, including inappropriate touching, with the Chilkat Valley News.
The Haines Borough School Board addressed the claims briefly at a regular meeting Tuesday.
"I want to make sure that we have the right protections in place to make sure that nothing like this could ever, ever happen again," said Sara Chapel, who joined the meeting by phone.
She said this is an opportunity to take a closer look at the district's practices.
"To just ensure that our school is as safe an environment as possible and that we're doing everything we can to protect and support our students. I believe that is true," Chapel said. "But I want to make sure that we're addressing this as openly and honestly as we can."
Interim Superintendent Rich Carlson said the district is focusing on providing support for students.
"From the school district's standpoint, we're really – our focus is entirely on attempting to give our students all the support they need and provide all the assistance they need," Carlson said.
That includes former students, Board President Anne Marie Palmieri said.
"I think it's super important that we provide a safe place for former students or current students who have been victims of sexual abuse in any form," Palmieri said. "To be able to come to someone, whether it's a staff member or the counselor or the principal. The parent of another student. To be able to talk about it and not stuff it down and feel shame."
Anyone who has been impacted by this or other stories is encouraged to contact Lynn Canal Counseling at 766-6383. Anonymous help is available anytime at 1-877-294-0074.