The Juneau School Board passed its budget for the 2019-2020 school year Tuesday night, approving $85.8 million. The final vote was 6 to 1.
But where much of that money is coming from isn't set.
The district faced more than $3 million in cuts. Board members spent March working through a priorities list, making tough decisions about what programs and items should go next school year.
So far, the district will have 17 fewer teaching positions next year. But the process is far from over, and more cuts are likely.
School funding in Alaska comes from two primary sources – the state and local governments. For the last two years, state contributions to school districts have stagnated. Since school costs continue to rise, schools officials say it amounts to a decrease in funding.
The district built its budget based on the admittedly hopeful assumption that the Legislature will raise the base student allocation. That's the amount of money the state sends school districts per typical student.
Rep. Les Gara's HB 339 would raise the BSA by $100 per student to $6,030. That would mean an additional $1 million for Juneau schools. That bill is still in committee, and has not showed much sign of movement in recent weeks.
From the beginning of the board's budget deliberations, Superintendent Mark Miller acknowledged the district was being optimistic. But, he said, the district would have to revisit the budget no matter what, after the Legislature passes a spending bill. Last year, that didn't happen until June 30.
Miller put it this way to the school board:
"So the question is, do you want to over-cut and then put back? Or do you want to be a little more optimistic and then potentially have to cut a little more?"
On Tuesday, the board discussed ways to get the word out about the importance of HB 339's passage for Juneau's schools. For some members, optimism about the bill had waned. When the board's student representative Sahil Bathija asked when the district was likely to know the outcome of the bill, Miller responded playfully.
"I have an eight ball that I use for this … but I didn't bring it with me, so it's hard for us to say," Miller replied.
Board member Emil Mackey was more blunt: "I'll say it, I don't think it's going to happen."
It's a gamble, one that many districts across the state have wrestled with. Anchorage School District Superintendent Deena Bishop said they decided not to factor a BSA increase in when building their budget, though they remain hopeful.
"So we planned on what we knew we had, and we're advocating for what we need," Bishop said.
ASD faces a budget gap of more than $13 million for next year. Bishop said they scaled down administrative costs and looked for other efficiencies, but dozens of teacher positions will be cut if more money doesn't appear.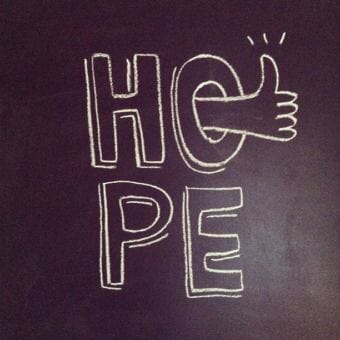 "We've testified. There's optimism, there's hope. I know hope isn't a strategy, but we believe that we have many legislators that see the needs in schools and want to support the needs in schools," said Bishop. "But we're also preparing for what reality looks like."
Juneau's school budget also assumes the City and Borough of Juneau will fund the school district to the state-imposed cap. Which it has, historically.
Separately, the district is asking for $1.3 million extra local money for non-classroom expenses, like buses and high school activities. There's no state limit on that type of local spending.
At the end of Tuesday's meeting, it was clear that board members have grown frustrated with years of flat funding.
Board member Andi Story, the only no vote Tuesday night, said she was disappointed the budget cut programs that promote equity in learning, like a college readiness program in middle schools called AVID. Story argued that program is vital for disadvantaged students who don't have the same support system at home as others.
"We're about trying to lessen income inequality. That's why I'm on the board," Story said. "I'm on the board to make a difference for the kids who aren't succeeding in our system."
The high school AVID program wasn't affected.
Mackey said he believes Juneau students receive a good education, but that forced cuts mean they can't ensure that it continues to improve. He said if anything, it's getting worse. And he blames the Legislature.
"I believe we are a convenient scapegoat, because we have to do their dirty work and make cuts when we're not adequately funding," Mackey said.
School systems all over the state are the in the same situation.
Correction: A previous version of this story misstated that the Juneau School District had cut no teaching positions. The school district will have 17 fewer teaching positions next year.