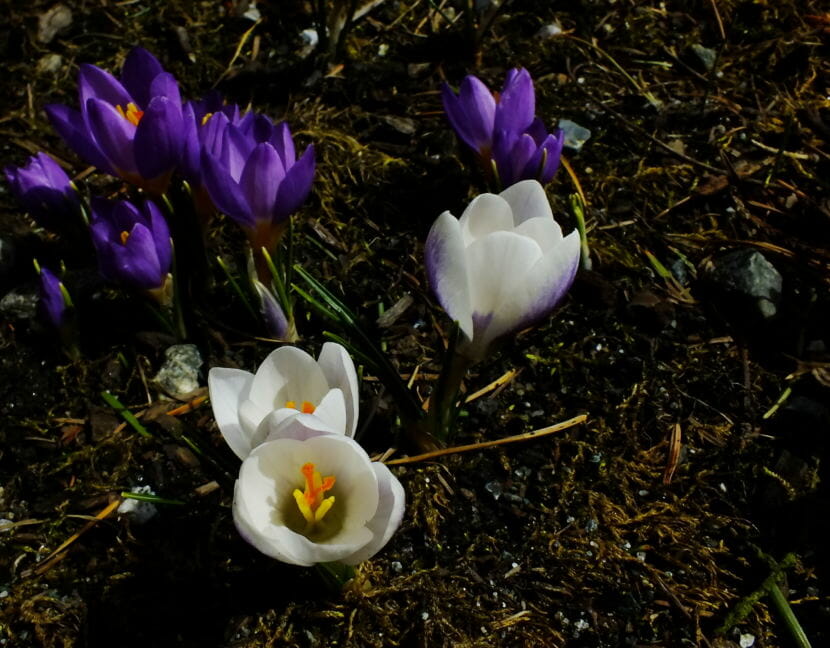 Some bulbs have already bloomed, but others may be slow to sprout and bloom in some areas around Juneau.
Master Gardener Ed Buyarski suggests it's not unprecedented as southern-facing areas lurch into spring, while shaded areas are still covered by mini-glaciers that were created by the recent snow.
In the latest edition of Gardentalk that airs on KTOO's "Morning Edition" every Thursday in the spring and summer, Buyarski recalled how snowdrops have bloomed at least a month early during the last few years.
Bulbs in south-facing planters or next to a house may already be emerging from the soil and blooming.
Heat leakage from a house's foundation can also stimulate bulb growth.
But Buyarski said this week's temperature variability, with overnight lows in 20s and midday highs in the mid-40s, can have a detrimental affect on those early emerging bulbs.
"That can really be the problem where the tops, the new tip, the growing tips that can get hard-frosted and then damaged," Buysarski said. "The plant tries to heal and keeps growing, but that definitely slows them down. It weakens the plants."
For those gardeners hoping to slow down their bulbs' sprouting and blooming, Buyarski suggests layering flower beds with snow from elsewhere to keep the ground cool or partially frozen. That will inhibit the bulbs' growth until temperatures moderate and the bulbs are strong enough to emerge undamaged.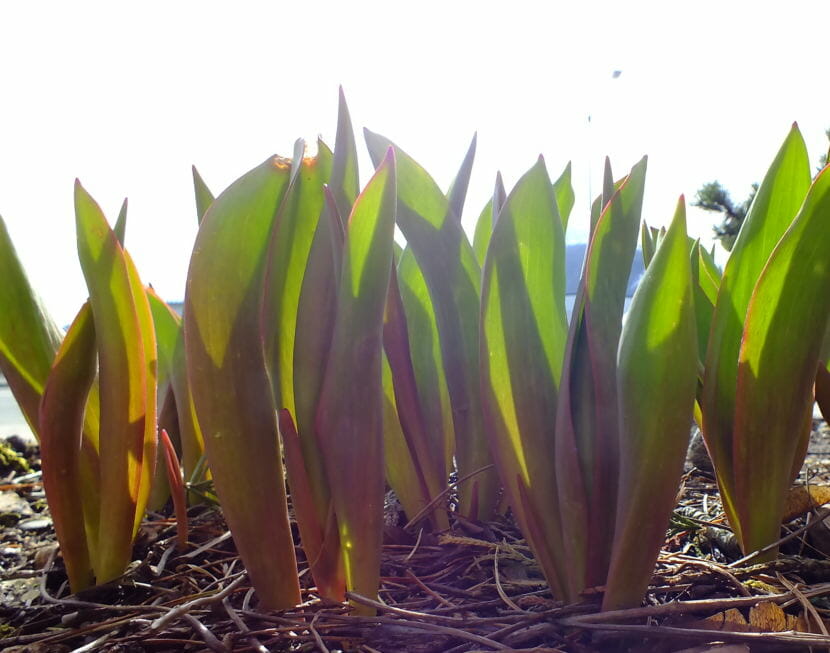 Do you have a question for Master Gardener Ed Buyarski about gardening or yard care? Then go to our archive page where you can pose your question in the form on the right. You can also browse through previous seasons' Gardentalk segments.