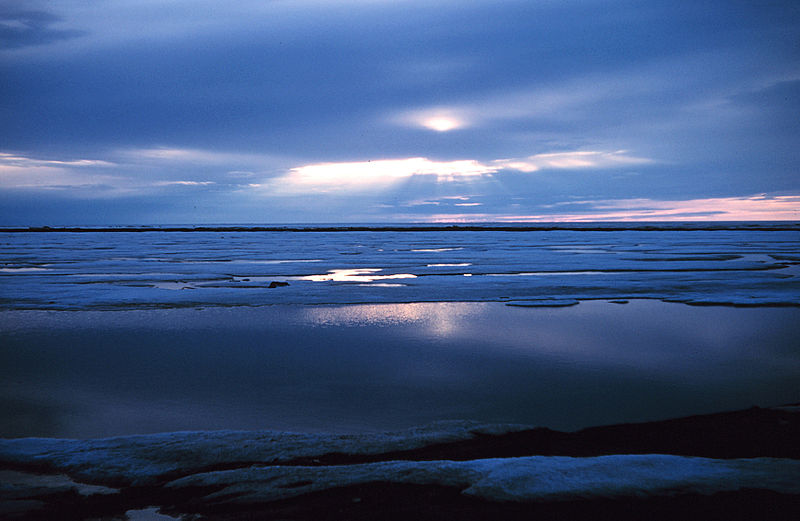 The Bureau of Ocean Energy Management is beginning work on a lease sale next year in Arctic waters, even though the larger plan for offshore leasing is still a draft proposal.
The bureau announced Wednesday that it's issuing a formal call for "information and nominations" about the Beaufort Sea.
The agency is seeking comments on which parts of the Beaufort should be open to drilling and which areas are sensitive or important to subsistence activities.
The Beaufort and most other American waters were included in the draft of the five-year offshore leasing plan the Interior Department announced in January.
But the plan has not been approved yet. Environmental groups say the Trump administration is taking a shortcut on the public process.
"This is not how the federal government is supposed to work," said Lois Epstein, Arctic Program director for The Wilderness Society.
The public comment period for the five-year plan just ended, and Epstein pointed out there's a lawsuit challenging the removal of the Obama administration's ban on offshore Arctic drilling.
"They're pre-deciding the outcome of what they're going to find when they carefully evaluate all the comments and when they carefully evaluate the results of the litigation," Epstein said.
The agency says each lease sale takes a great deal of advance planning.
Ocean Energy Management spokesman John Callahan said it's routine for the government to begin work on any sale expected in the first year of a five-year plan before the plan is actually approved.
Reporter Elizabeth Harball contributed to this story.