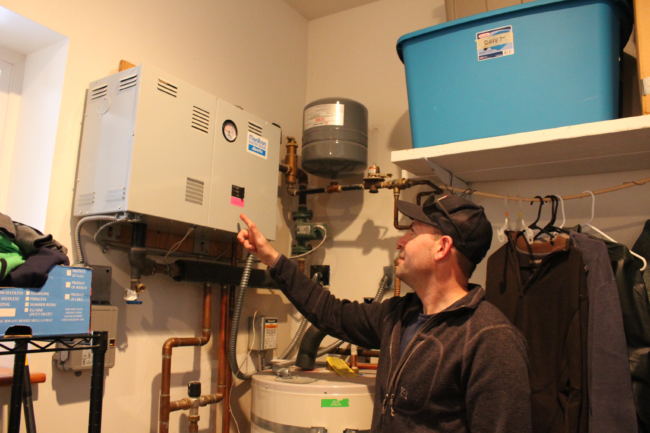 Alaska's capital city doesn't have a natural gas distributor. Most people in Juneau burn heating oil. But a growing number of residents are looking for alternative ways to stay warm.
Philip Richards chose an electric boiler out of necessity. He says it keeps costs low in his energy efficient home.
The Cost of Cold is a series from Alaska's Energy Desk about how Alaskans around the state heat their homes. Reporter Elizabeth Jenkins produced this story in Juneau.