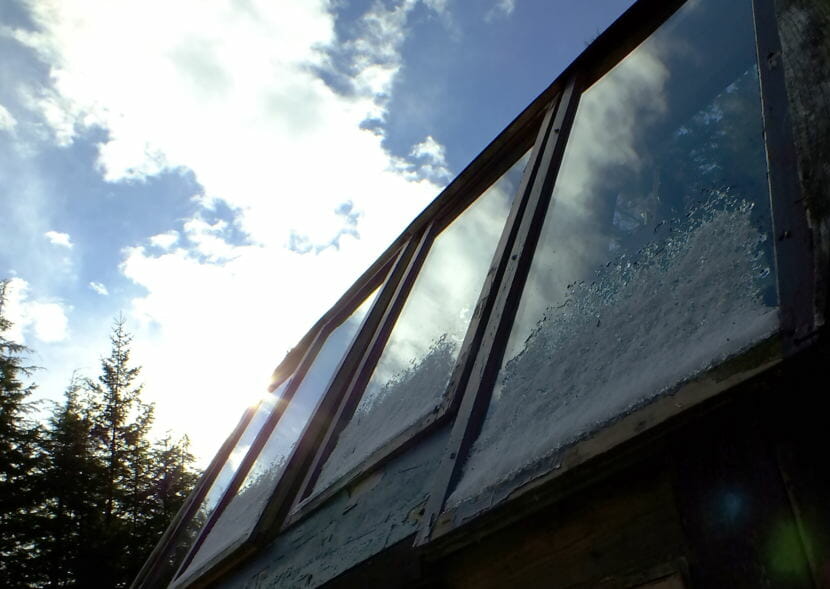 For this week's edition of Gardentalk, we perform some last-minute necessary pruning of bushes and trees, start some vegetables in our greenhouse and answer a listener's question about moldy seedlings.
Master Gardener Ed Buyarski said bushes and trees can be pruned in the spring to alter their shape or stimulate fruit and flower production.
It's the perfect time to prune apple and cherry trees before they break dormancy.
"We're pruning to open up the tree," Buysarski said. "Especially cherries. They get really tangled and messy inside."
"Thinning out the inner branches can let more sun, more light, more air into the tree which can result in better pollination from the bees, better sunshine, better color, more sugar for the fruit," Buyarski said.
Many Juneau gardeners already may be frustrated and discouraged with the frozen ground and several inches of snow still piled up in their garden patch.
But Buyarski said we can get an early start by sowing spinach, peas, radishes, kale, and early mustards in pots or planting beds in our greenhouse or hoop house.
"They will pop up and surprise us with a fairly early crop," Buyarski said.
Listener Liz submits a question for Buyarski to answer.
She writes, "Is it uncommon to get mold on seedlings when starting them, and what can I do about it?"
Buyarski said it's not uncommon at all. It happens to almost everyone.
The key, he said, is cleanliness and using clean, new potting soil for your seedlings. Clean your old pots or seedling trays with warm soapy water with a little bleach to kill a persistent fungus.
As for seedlings, which are falling over after getting attacked by a fungus, Buyarski said they're likely already dead. There's little you can do to save them.
Do you have a question for Master Gardener Ed Buyarski about gardening or yard care? Then go to our archive page where you can pose your question in the form on the right. You can also browse through previous seasons' Gardentalk segments.