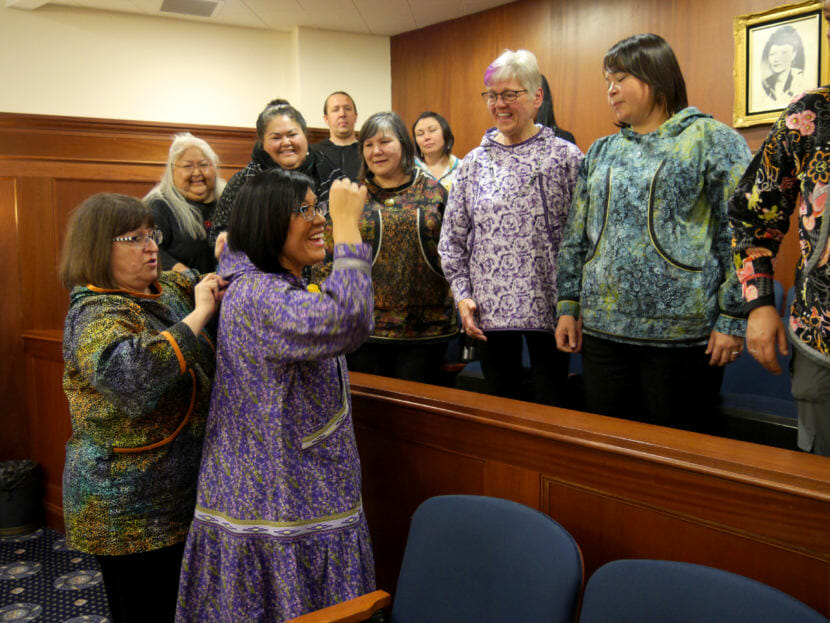 Tiffany Zulkosky took the oath of office Friday to become the state representative for the 38th district, which includes Bethel and 29 villages.
Zulkosky said she will get to work immediately, noting that it's the 53rd day of the session.
"This is my day one, so there's a lot to catch up on," she said. "And it's an honor to be here to represent District 38 and the friends and family and the communities that I've come to know and love since my youth. So, it's a great honor to stand especially on the shoulders of giants and the women that have come before me, the Alaska Native women who have come before me."
It is the first time this year that the Alaska Legislature has had its full complement of 60 members.
Zulkosky is Yup'ik, and a former mayor of Bethel. She has served as vice president of communications for the Yukon-Kuskokwim Health Corp.
Zulkosky is one of 19 women in the current Legislature, the highest number in the history of Alaska. She said she will be looking to get up to speed on different issues, including revising the Legislature's sexual harassment policy.
"There's a lot of history of women and women in leadership positions in our state and that number continues to grow," she said. "I think that brings a really powerful perspective on issues related to sexual assault and harassment and is a really important perspective when you're having dialogues around policy and how that can be implemented."
Zulkosky replaced Zach Fansler, who resigned after a woman alleged he slapped her in his hotel room in January. Zulkosky will be the co-chair of the House Community and Regional Affairs Committee and the vice chair of the House Health and Social Services Committee.