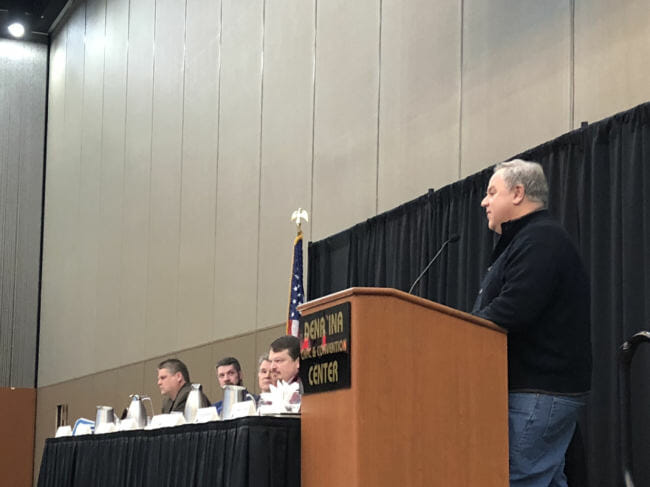 A top Interior Department official today said the Trump Administration is working to speed along the process leading to oil development in the Arctic National Wildlife Refuge.
Interior Deputy Secretary David Bernhardt and Assistant Secretary Joe Balash spoke at an industry gathering in Anchorage this morning after spending several days in North Slope communities.
Bernhardt said in the next few weeks the Interior Department will kick off the regulatory process required before it can hold an oil lease sale in the refuge.
"We expect to move pretty quickly on that project," Bernhardt said.
Congress is requiring that two lease sales be held in the refuge's 1002 area within the next seven years. But when he was asked exactly when the first lease sale will happen, Bernhardt didn't directly answer. The Deputy Secretary instead noted he issued a memo saying that environmental impact statements must be completed in a year.
"If you were looking for a time frame, Joe [Balash] might tell me that that's a little ambitious. But…we're starting this process very, very soon, and I take my memos very, very seriously," Bernhardt said.
Environmental groups, which have long opposed oil development in the refuge, reacted with alarm.
"The Trump administration is in a headlong rush to sell off America's public lands for development, and cannot possibly  complete important processes or fully consider the concerns of local communities in their attempt to drill at the earliest possible date," Nicole Whittington-Evans of the Wilderness Society said in a statement.
Earlier this week, Senator Dan Sullivan reportedly said he wants the first oil lease sale in the refuge to take place next year — one year before President Donald Trump must seek re-election.