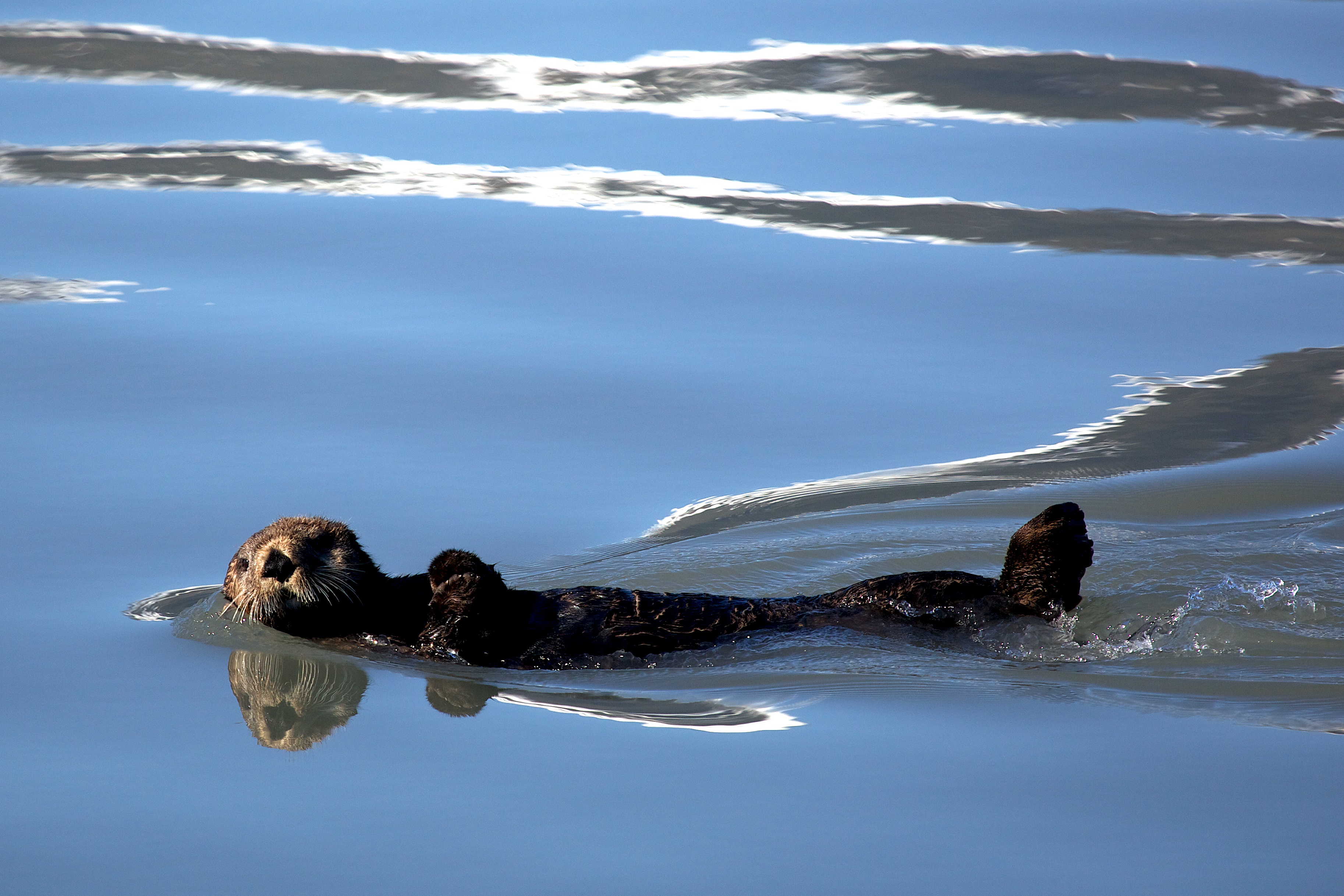 An unusual number of dying sea otters were found in Southwest Alaska.
The U.S. Fish and Wildlife Service launched an investigation into what was killing these seemingly healthy animals.
In late January, dead and dying sea otters washed ashore near Port Moller and Nelson Lagoon.
At the time, it wasn't clear why these otters were dying, said Michelle St. Martin, the U.S. Fish & Wildlife Service biologist who investigated the event.
Forty otters have been confirmed dead, but some locals have reported a number closer to 200.
Some of the otters were sent to Madison, Wisconsin, for analysis.
The cause of death was determined to be an infection caused by the bacteria Streptococcus, which is also known as strep, St. Martin said.
"It tends to be sort of a quick death and so all the carcasses that we received, all the animals were in good body condition."
Strep occurs naturally and has caused otter deaths in the past, but St. Martin said not a lot is known about strep.
"We don't really know why this bacteria or how this bacteria goes about in the ecosystem."
U.S. Fish & Wildlife Service biologist Joel Garlich-Miller focuses on sea otters. He studied similar mortality events in the past at Kachemak Bay.
He said one thing scientists do know is otters get strep from something in their diet, but researchers aren't sure from what.
"The otters are eating these prey items and are getting access to it that way rather than just swimming through the water and catching this."
Researchers aren't sure if it's possible for humans to get a strep infection from a dead otter.
Garlich-Miller said there hasn't been any evidence showing otters have passed the bacteria on to any other animal.
"In Katemack bay, it's been very interesting. There's a whole bunch of marine mammals in that area. We got minke whales, humpback whales, harbor seals, sea lions. There's all sorts of birds that have been scavenging on the otter carcasses. We haven't really seen any sort of strep-related mortality in any other species."
The U.S. Fish and Wildlife Service doesn't know how the recent die-off affected the otter population near Nelson Lagoon and Port Moller.
Sea otters in Southwest Alaska are considered a threatened species. Their numbers have decreased about 50 percent since the 1980s.
Currently, the U.S. Fish & Wildlife Service is preparing a survey on the area's otter population, which will be released later this year.