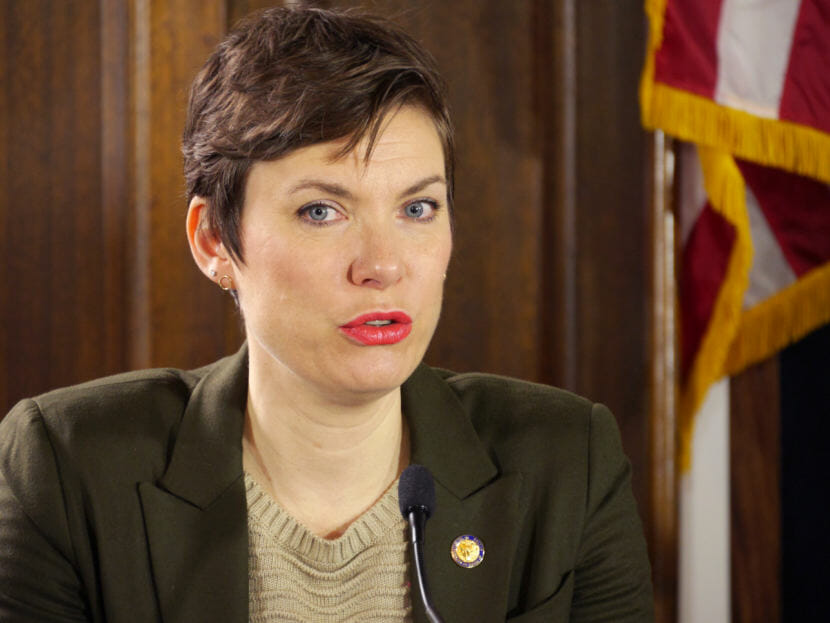 The Alaska House likely won't be considering any bills that would require a close vote this week. That's because the House majority coalition will be two members short.
Anchorage Democratic Rep. Ivy Spohnholz experienced a pulmonary embolism last week. The condition results from a blood clot or other material becoming wedged in an artery in a lung. She returned from Juneau to Anchorage, where she received treatment. She wrote on Twitter Monday that she is home recuperating with her family.
Thanks to those who have reached out to me over these past several days. I am recovering from complications from pulmonary embolism. I am home recuperating with family. I plan to return to Juneau next Monday. I am monitoring #akleg this week, and my staff are hard at work.

— Ivy Spohnholz (@IvySpohnholz) March 5, 2018
She wrote that she plans to return to Juneau next Monday.
On Friday, Bethel Democratic Rep. Tiffany Zulkosky is scheduled to be sworn in. The seat has been vacant since Feb. 12, when former Rep. Zach Fansler's resignation became effective.
Without the two members, the House majority caucus will have only 20 voting members in the 40-seat body.